Most Trusted Garage Door Service in Dallas
"In this day of when you hear so much about unscrupulous garage door repairmen. It was so refreshing for Stuart to come, do a professional job and charge a very reasonable fee. We will definitely recommend A1 Affordable Garage Door Repair Services to anyone. Thank you so much."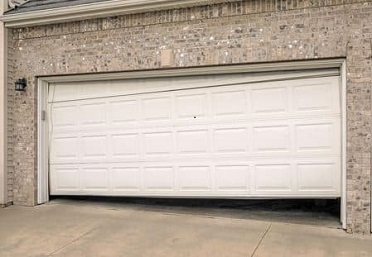 Garage Door Repair
At A1 Affordable Garage Door, we provide garage door repairs and garage door opener repairs in Plano and the surrounding areas. We are here to help with all of your garage door repairs by offering 24/7 Emergency Service. Our professional customer service is available 24/7. We strive for same-day service in Plano, Frisco, Allen, McKinney, North Dallas, and more.
Learn More about our Garage Door Repair Services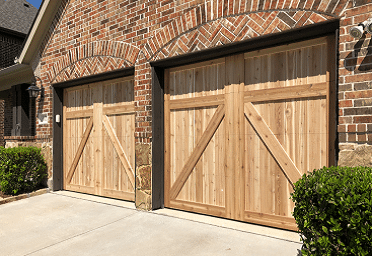 Custom Garage Doors
Upgrade your house with a Custom Wood Garage Door. A1 Affordable Garage Door has ton's of custom garage door options to choose from.
Learn more about our Custom Garage Doors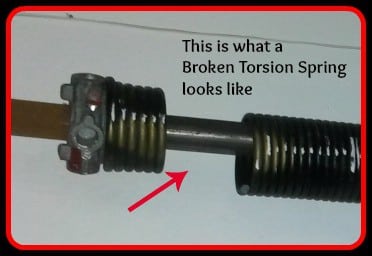 Garage Door Spring Repair
When the weather starts changing in Plano and surrounding cities, it is a common issue to have a broken garage door spring or garage door opener. When this happens your garage door will not function. Give A1 Garage Doors a call for an inspection.
Garage Door Spring Repair Information
Our Promise To Our Customers

Background Checked &
Drug Tested
Before hiring, our service technicians have to complete a background check and drug test. We hire and train only the best, so that you are provided with professional garage door services.

Skilled &
Trained
Before a service technician is given our uniform, they must complete our very own rigorous training.
With our Plano garage door specialists, we offer on-time appointments on all garage door repairs for your convenience.
Our customers receive timely, professional garage door services. Our garage door specialist call each customer to let them know when our service technician is on his way. So that you never have to worry whether a service technician will show up for a repair or replacement!
Emergency Same-Day Garage Repair for all your garage door repair needs no matter what time you call!
Our Plano Service Technicians repair garage doors and make them function just like new. Some of our homeowners tell us "the garage door repair is quieter now than when it was first installed!"
Garage Door Spring Repair
A broken garage door spring is a common garage door repair.
Constant change in temperatures can be very hard on garage door springs. Garage door springs are rated on a cycle life, which the weather can often shorten their life.
With a broken spring, it is very difficult or nearly impossible to open the garage door, especially if there is only one torsion spring above the garage door.
If you ever hear a loud noise from your garage that sounds like a shotgun, you most likely have a broken garage door spring.
Vehicles are commonly trapped in garage from broken springs
All garage doors that are 16' x 7' or larger should have two torsion springs, however, you may only have one torsion spring that came with the original garage door. Read more on why a garage door should have two torsion springs instead of one.
The A1 Affordable Garage Door One, Two, Three
1

Upfront Pricing

We'll always provide you with the price before we begin. No surprises or hidden fees!
2

Satisfaction Guaranteed

Customer satisfaction is our top priority. If you are not satisfied, we will do the job again to your satisfaction for FREE.
3

All Things Garage Doors

No job too large or too small. We do all things garage door for your home! Schedule a job!
Emergencies happen – If you need affordable garage door repair or garage door opener repair service in Plano, Frisco, Allen, McKinney, Lucas, Lavon or any other surrounding city, we got you covered. In a hurry because your garage door fell off the track, don't sweat it. Our 24/7 emergency service can help you out!
At A1 Affordable Garage Doors, we answer our phones 24/7 with a live garage door specialist— no answering machines, voice mail or answering services. A garage door spring repair can be done quickly, so you don't feel trapped in your home.
With our showroom located in Plano, our service technicians are able to arrive at your residence in Plano, Frisco, McKinney, Allen, and surrounding areas within the hour.
"Supreme customer service! You were spot on in everything that matters – product knowledge, prices and customer service. Russell was Awesome! I will definitely recommend in future"
Sheryl F., Plano, TX

"After pricing the similar products from "big box" store and estimating my time to install myself, it was evident that using A1 would save me a ton of time. The quality of the product and install was well worth the cost. I highly recommend A1 for solving your garage door issues."
Perry H., Plano, TX
LiftMaster® Garage Door Openers
A1 Affordable Garage Door Services is an Authorized LiftMaster® Dealer. LiftMaster® carries a variety of drive systems to meet your specific needs.
Whether you choose the beltdrive garage door opener that are very quiet or chain drive garage door opener, which is most common, you can be confident that it is produced with precision and backed by the world's largest manufacturer of garage door openers. Don't forget LiftMaster® (87504-267) offers Buil-in Camera, Bright Led Lighting, Back up Battery and More!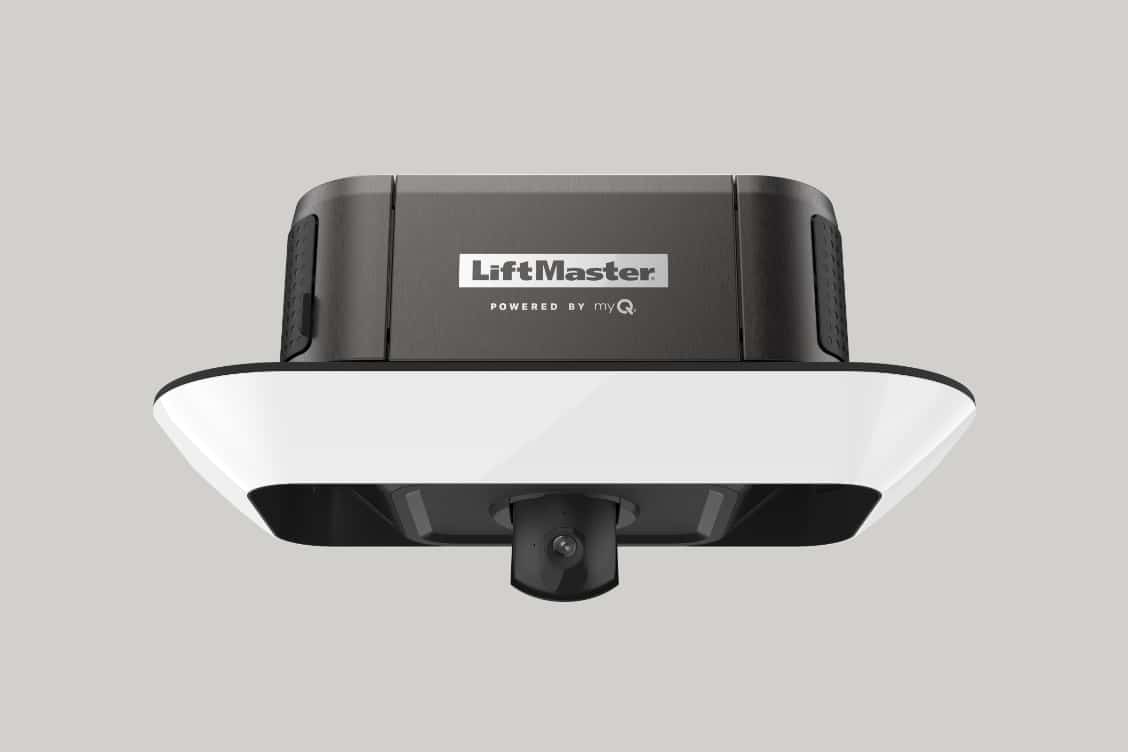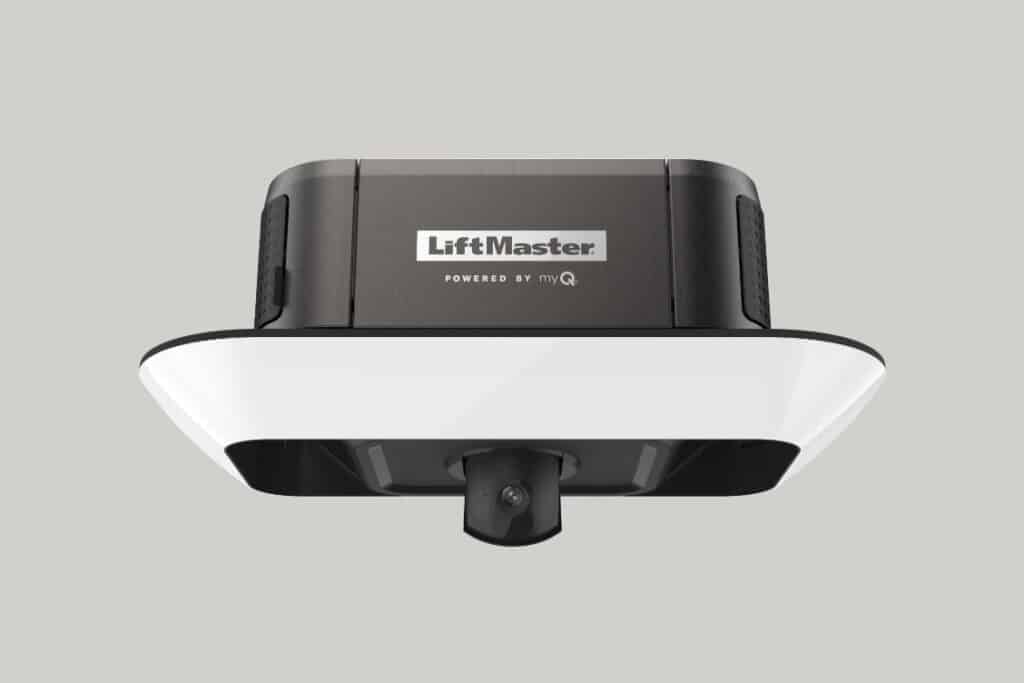 When you have your LiftMaster® garage door opener repaired, it's recommended to use an authorized LiftMaster® dealer. Learn more about the LiftMaster Garage Door Opener.
Call Now to get your Affordable Garage Door Repairs Done Today!

Have a question about your garage door opener repair?
Whether it's a Sears Craftsman, Chamberlain, Genie, Legacy, Linear, Moore-O-Matic or any other garage door opener manufacturer, our knowledgeable garage door specialists are ready to assist you. Need to program a garage door remote or program the homelink in your car? Our garage door specialist in Plano are able to walk you thru it over the phone which will save you a lot of time.
Garage doors are extremely heavy and complex, which makes them very dangerous when they are not working properly. Here are some important safety suggestions to help keep your family safe.
There are two types of garage door hinges that are common in the industry. Builder grade and commercial style. Which one do you have on your garage door? Learn about the different types of hinges.
When was the last time you lubricated your garage door springs, hinges, and rollers? If you want a garage door to last a long time, it's very important to do regular maintenance including lubricant. Stop by our showroom to pick up your garage door lubricant spray today!
"I was very happy with the new install of a garage door opener. Mine burnt up the day before and they (A1) were able to send a technician the following day! I had as opener that the technician was able to install and get the box off the floor of my garage. I liked that when you call A1 a person answers your call and you don't have to keep pushing buttons to reach someone. All was set up immediately. No waiting. Even do a follow-up call to see if everything went well."
Tellie W., Plano, TX 8-9-20
New Garage Doors
A1 Affordable Garage Door Services located in Plano offers a full line of steel and custom wood garage doors for both new construction and the replacement of an old damaged door or hit garage door.
With a full line of designs (non-insulated, insulated, steelback garage doors), colors, styles and hardware options we can help you pick the garage door perfect for your home.
Stop by our Plano showroom to see all the options today or view our garage door installation options here on our website.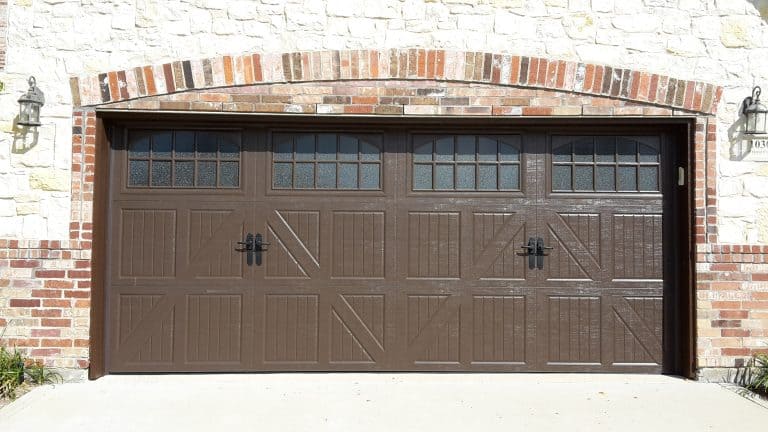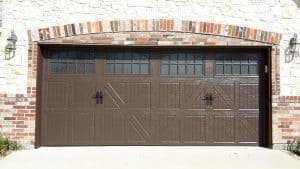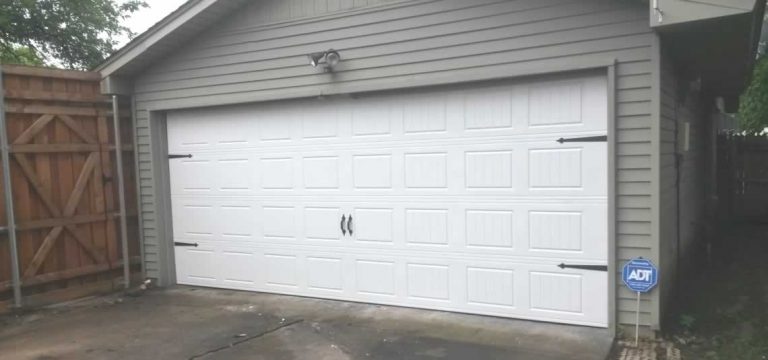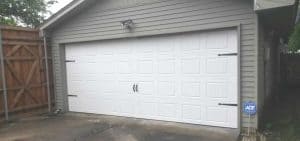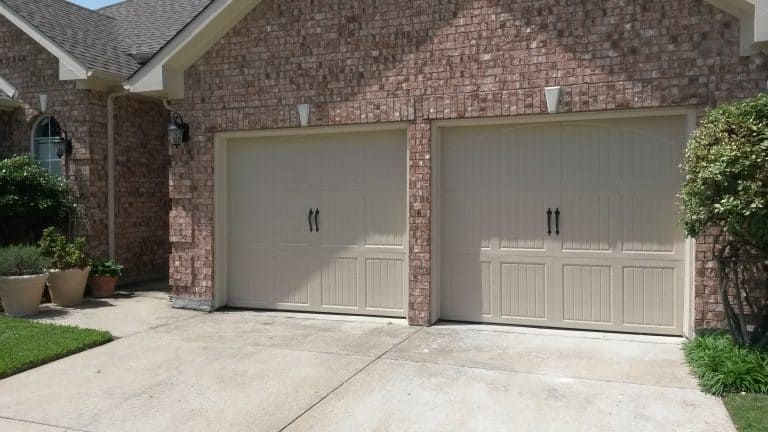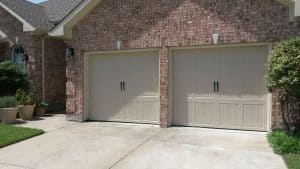 Our Plano Garage Door Showroom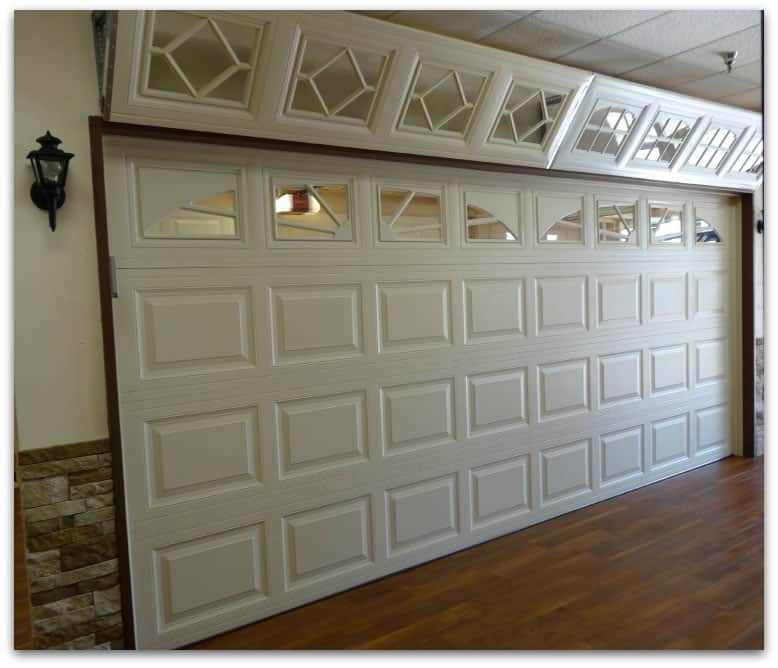 Visit our Plano garage door repair showroom where you will find most parts to repair your own garage door or garage door opener. Being able to "touch" and "feel" a garage door / garage door opener and "hearing" how quiet it can be before you make a big replacement decision is one of the reason why we opened a showroom. Here customers will be able to see many different styles and types of garage doors as well as garage door openers that are on display and can be operated just like you were at home.
A1 Garage Door's Plano Showroom has a full range of garage door opener remotes and parts for LiftMaster®, Sears, Chamberlain, Genie, and Legacy garage door openers. There are parts for the garage door, like support struts, hinges, operator reinforcement brackets, steel and neoprene rollers. There are parts for the garage door opener such as carriages for a Genie opener, ISB's (Infrared Safety Beams) or Sensor's for Genie and LiftMaster®, Craftsman and Chamberlain openers. Wall consoles, working garage doors, operational garage door openers as well as a custom cedar garage door are all available to see in our Plano Garage Door and Opener Showroom.
Our Plano Showroom also has a few gate accessories, replacement chain, replacement master-links, remotes and receiver kits. New items are being added regularly. Stop by we are looking forward to meeting you. Our showroom is easy to find in Plano at the Northwest corner of Highway 75 and Parker Road. In between Burlington Coat Factory and HobbyTown facing highway 75.
Affordable garage door repair offers service in the DFW area including Allen, McKinney as well as Fairview, Lowry Crossing and Lucas Texas.
As a convenience to our customers we offer credit card options. By using this method of payment there will be a 3.5% convenience fee added. To avoid the convenience fee paying with a check, cashiers check or cash is available.