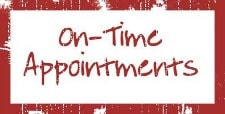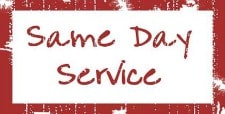 **During COVID-19 we are No longer offering Free Estimates for your safety as well as our service technicians. Thank you for understanding.
COVID-19 Current Information on How We Are Helping Our Customers
We offer Professional Garage Door Repair Services in Fairview, Texas
24/7 service can be critical when a garage door falls off the tracks and is hanging over your car or you forgot to make sure the garage door was all the way open before you backed your car into it and it needs Garage Door Repair Fairview TX. Finding a garage door service you needs to look no further. Our professional staff is ready to service your garage door today.
An efficient garage door can be taken for granted. Many people don't think about the garage door often – until it becomes worn-down, noisy, or breaks. In addition, finding a professional and affordable garage door repair service can be challenging.
"From the moment Kris answered my phone call, I could tell A1 GDS was different/better than all home service companies in my experience. Pleasant and right to the point, she understood my problem and had the solution. An appointment was set. The tech arrived right on the button. He got the job done and went beyond my expectations. A few items I was not aware of were fixed and future problems were prevented. No delay, no guesswork, no question – the job was done in less time than I thought possible. Best of all the garage door works perfectly. Count on me for an unqualified endorsement and recommendation."
Ed P., Fairview, TX
On-Time Appointments in Fairview

Taking good care of your garage door can ensure that it will last a long time. If not properly maintained, a garage door can become worn-down, unsightly, and dangerous. Finding the right garage door service Fairview can be a challenge.
A1 Affordable Garage Door Services is a garage door business that's locally owned and operated, focused on the needs of the customer. With the right Fairview garage door repair service, you can rest assured your garage door will be serviced efficiently. Additionally, our trained garage door service technicians are bonded and insured.
A1 Affordable Garage Door Repair Services – locally owned and operated – is dedicated to professional service and 100% customer satisfaction. With our Garage Door Repair Services, your needs are a priority. From repairs, to installation and tune-up inspections, we can service all your garage door repair needs.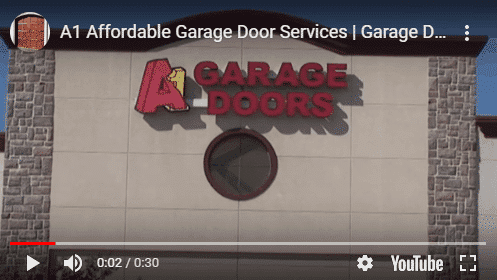 Affordable and Courteous Garage Door Service Fairview Homeowners
Same-day service at a time that is convenient for your schedule not ours.
On-time appointments, we understand your time is very valuable.
Emergencies Happen in Fairview everyday! Call Now to have your garage door or opener repair service at your door within the hour. Never leave your garage door open and unsecured.
There are many issues to consider when determining whether you need our garage door service. Safety – especially with children running around – is a top priority. Garage doors that don't operate effectively can cause injuries.
In addition, with the chaotic pace in which most people live, the garage door can easily become worn-down and inefficient. Our garage door services can put you at ease. A garage door should be serviced on a regular basis.
Our uniformed garage door service technicians are bonded and insured, as well as prompt and professional. We only use employees NOT Sub-Contractors.
"When my garage door started making noise , I called the number on the sticker near the opener button. The sticker made it so easy to contact you. Keep posting those stickers, They are great!"
John F., Fairview, TX
Once your garage door system seems worn-down or inefficient, you should get it serviced or repaired right away. A garage door that's not working properly can be very dangerous.
For many, safety is a priority – especially with children around. Proper maintenance of your garage door will help you to keep your garage door operating efficiently and maintain a safe environment around the garage. Many people don't realize that like their automobile, they should schedule regular maintenance of their garage door and garage door opener to keep it in pristine working order.
"We scheduled an annual checkup on our garage door since we recently moved into our new home. The technicians were prompt and courteous. They explained several options to improve our garage door. They were not pushy about the most expensive option and gladly repaired a less expensive option. We would recommend A1 Affordable Garage Door Services"
Ann Y., Fairview, TX

Make Safety a Priority with Garage Door Repair Fairview, TX
An Authorized LiftMaster® garage door opener dealer, A1 Affordable Garage Door Services can offer many different options when it comes to drive systems. You can be confident that whatever you choose – belt, or chain drive garage door opener – will be professionally backed by the world's largest garage door manufacturer. Heavy duty made to last openers that operate with whisper quiet efficiency.
If you're unsure, our professional garage door service technicians can help you choose the perfect garage door opener for your home.
If you are in need of a new garage door, look no further. Our qualified garage door specialists can assist you in selecting a new garage door. A1 Affordable Garage Door Services also offers custom-made cedar wood garage doors that are durable as well as beautiful. Made with 100% cedar, these smooth wood garage doors make quite an attractive addition to your home. There are numerous designs to choose from and our friendly staff can assist you in your decision.
Whatever your needs are, we want to make sure you're satisfied with your garage door.
"Click here for our Monthly Internet Specials"
If your thinking of living in Fairview we have included a link for easy access to learn more about the city. To learn more about Fairview we have included a link
DIY Garage Door Repair Parts Showroom
Maybe you like to repair your own garage door and need a hinge or garage door opener remote. Not only can our garage door specialists teach you how to program a remote or keypad but they can also answer your questions on repair or replacement of a new garage door or garage door opener.
"I was impressed how quickly A1 responded to my request for help with a broken spring. The technician was on time, efficient and explained his work as he efficiently completed the replacement. Then he adjusted the opener and did routine maintenance on the door. I was impressed and grateful for his care. I can't think of anything that would have improved things and I would recommend A1 to anyone who asks – just like the recommendation that brought me to them."
Tod S., Fairview, TX
Fairview is only 20 minutes away from our Plano showroom.
A1 Affordable Garage Door Repair offers garage door repairs in Farmers Branch, Addison and Carrollton areas.
32.9900, -96.8933