**During COVID-19 we are No longer offering Free Estimates for your safety as well as our service technicians. Thank you for understanding.
COVID-19 Current Information on How We Are Helping Our Customers
Emergency service can be critical when a garage door falls off the tracks and is hanging over your car or you forgot to make sure the garage door was all the way open before you backed your car into it. Finding a garage door repair service McKinney needs to look no further. Our garage door specialists is ready to service your garage door today.
"I went into the showroom for an extra garage door opener that another company had neglected to give me. Kris and team were so pleasant, knowledgeable and responsive that I scheduled a replacement of my second garage unit. Dan showed up early with advance notice from the office on a Saturday. He was fast, thorough and the entire experience has been the best home service contractor experience I have had in 20 years. I wish all the other service providers would be half as good! Two thumbs up."

Ron F., McKinney, TX
On-Time Appointments in McKinney

Taking good care of your garage door can ensure that it will last a long time. If not properly maintained, a garage door can become worn-down, unsightly, and dangerous. Finding the right garage door service McKinney can be a challenge.
A1 Affordable Garage Door Services is a garage door business that's locally owned and operated, and focused on the needs of the customer. With the right McKinney garage door service, you can rest assured your garage door will be serviced efficiently. Additionally, our trained garage door service technicians are bonded and insured.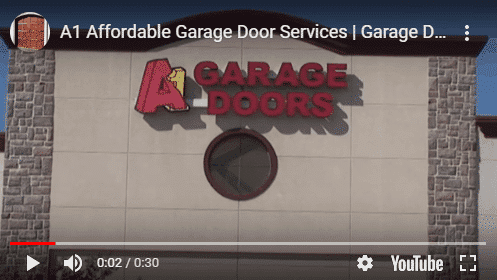 Is it important for your family to have:
A service technician show up when they are scheduled to?
A 24/7 live garage door specialist helping you troubleshoot your garage door problem?
A Garage Door Service Company that follows the "Code of Conduct" in the industry?
A Garage Door Service Company that Guarantees your satisfaction?
If you answered Yes to any one of the questions above than call us now

Fixing the Garage Door Or Garage Door Opener

Prompt and professional, we understand that time is of the utmost importance to the homeowner.
With our on-time appointments and same day service
Our service technicians work hard to offer you quality service you deserve in a timely manner
Our knowledgeable and courteous garage door specialists team can assist you in updating your home with a beautiful new garage door
There are many issues to consider when determining whether you need our garage door service. Safety – especially with children running around – is a top priority. Garage doors that don't operate effectively can cause injuries.

In addition, with the chaotic pace in which most people operate, the garage door can easily become worn-down and inefficient. Our garage door services can put you at ease. Just like your car, a garage should be serviced on a regular basis.
Offering Same Day Garage Door Service in McKinney
When your garage door breaks we will give you peace of mind knowing that one of our experienced Service Technicians will arrive at your home in McKinney to help you out of a sticky situation even if it's at 11:00 pm at night with No additional fees or charges because garage doors never break between 8:00 am and 5:00 pm Monday – Friday!
P.S. Saturday is a regular work day for our service technicians!
"I really appreciated the service I received from A1. I called 4 companies on a Friday after Thanksgiving. A1 was the only one to answer the telephone. They arrived early, clearly explained the repair and options, and got the job done as described when described. They have my recommendation and will have my repeat business."
Herbert S., McKinney, TX
"I was pleased with the work A1 Affordable did on my garage door. The technicians Matt and Dakota were excellent and knowledgeable. Matt performed a performance check on the garage door and pronounced it in great shape. I inquired about a gap between the door and the garage frame. Matt suggested the best solution was a perimeter seal and even assisted in the color selection. Due to scheduling, Dakota installed the seal a few days later. I would gladly recommend A1 Affordable to any of my friends."
Jacqui C., McKinney, TX
Make Safety a Priority with Garage Door Repair Service in McKinney
An Authorized LiftMaster® garage door opener dealer, A1 Affordable Garage Door Services can offer many different options when it comes to drive systems. You can be confident that whatever you choose – belt, wall mount or chain drive opener – will be professionally backed by the world's largest garage door manufacturer. Heavy duty openers that operate with whisper quiet efficiency, they are made to last.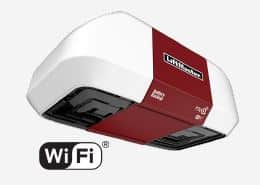 If you're unsure, our garage door professionals can help you choose the perfect garage door opener for your home.

If you are in need of a new garage door, look no further. Our qualified office staff can assist you in selecting a new garage door. A1 Affordable Garage Door Services also offers custom-made cedar wood garage doors that are durable as well as beautiful. Made with 100% cedar, these smooth wood garage doors make quite an attractive addition to your home. There are numerous designs to choose from and our friendly staff can assist you in your decision.
Whatever your needs are, we want to make sure you're satisfied with your garage door. Our technicians service several cities surrounding McKinney such as Lucas, Lowry Crossing and Parker.
Garage Door Repair Parts Showroom
Maybe you like to repair your own garage door and need a hinge or garage door opener remote. Garage Door Struts are also a popular DIY product. Not only can our garage door specialists teach you how to program a remote or keypad but they can also answer your questions on repair or replacement of a new garage door or garage door opener.
Our Garage Door and Opener Showroom has most repair parts available. Call ahead and our specialists will set it aside and wait for your pick up.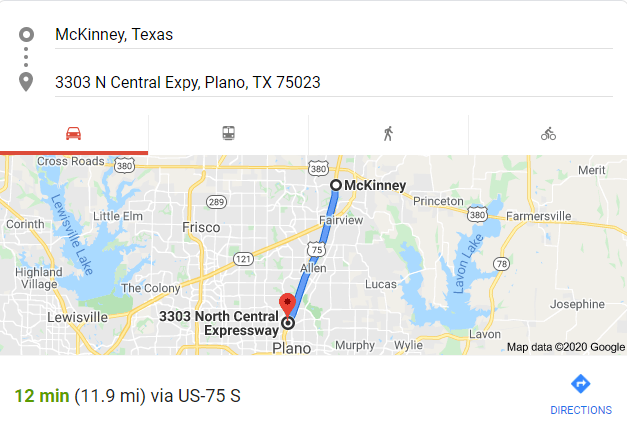 "People only comment when their service is lousy or great. For my recent service done by A1 Affordable Garage Door Services – the service was great! Every other garage repair wanted to sell me a $500 – $650 unit. Matt for A1 Affordable GDS, suggested I buy a unit that matched my current unit and he would install it. I went that road and did save some money, but more importantly I found a great supplier that I have already recommended to a friend. My wife is a Realtor so she will spread the word as well. Great service seems to be a lost art. Thank you A1 for reminding me it's still alive! "
Mackie S., McKinney, TX
"The fact that the tech was at my home just a few minutes "before" the scheduled time says volumes to me. You guys are my "go to" folks when it comes to anything about my garage door."
Gregory D., McKinney, TX
"I was on my way out the door for a Saturday afternoon when I realized my garage door wouldn't open. My car and my husbands car was stuck inside. We went online and found a google review for A1 & gave them a call. Within an hour the technician was at my home and less than 30 minutes later my garage door was repaired. Doesn't get any better than that!"
Tawana S. McKinney, TX
"Can't say enough as to how A1 carries their business… From the 1st phone call, I was impressed. I will always call them if and when I need service. I have already recommended them to other people.
Great Job!!!
P.S. Take the rest of the day off !!! :-)"
Gray S., McKinney, TX
"A1 was able to service our garage door the day after I called. I have no doubt they would have come out the same day had I ask them to. Everyone from the office staff to the service technicians were friendly and offered the kind of customer service that is unheard of these days. Excellent staff and excellent service. Their prices are very reasonable and they did not oversell by any means. I don't remember our garage door ever operating as quietly as it does since they serviced it. Maybe 19 years ago when it was brand new but I certainly can't remember. Prior to A1 servicing the door, it slammed shut and now it quietly glides closed. With all the bad garage door repair companies out there, I would highly recommend A1 if you want to be sure your repair is done right the first time and at a reasonable cost."
Melinda S., McKinney, TX
"Spring broke late Saturday night, could not open door. Called A1 they said they would be out Sunday morning @ 9:30 am. I think in less then an hour it was fixed and working. Dakota was the technicians name. He was perfect & Fast!"
Susan M., McKinney, TX
"A1 was AMAZING! I had called three other companies when our garage door spring broke on a SUNDAY! I left messages for two, but one didn't even have an answering machine! When I called A1, Sara answered the phone immediately. I told her about our problem and she said that she would have a technician out within the hour. Dakota was slightly delayed, but Sara kept us in the loop. When he arrived, he assessed the situation, told us what our options were and finished the work in short fashion. We were totally impressed! If I owned my own service business, this is the way I would want to run it. Personal, efficient and professional. Well Done!"
Kathy F., McKinney, TX
"From the time I called to make the appt through the end of my service call, A1 Affordable Garage Door Services provided me with exceptional customer service. The service tech was friendly, knowledgeable and efficiently fixed up my garage door again. Thank you!!"
Lori K., McKinney, TX
"Our service technician did an outstanding job with the garage door repair. The door runs smoother and more quiet than ever before.
Thanks Dot & Edward"
Dot T., McKinney, TX
"When my garage door opener quit working, I didn't know of a company to call so I used the green book I received in the mail "The 5 Star Rated" 2018 Collin County. I called you first and you were able to send a tech out the same day. The other company I called could not come out until the next day. Your tech quickly determined what was wrong and gave me several options. He was very knowledgeable and friendly, performed the work quickly and efficiently. As well as explained everything in detail. I will highly recommend you to my friends & neighbors. I appreciate your fair & honest service."
Jay B., McKinney, TX
"Just wanted to let you know how pleased I was. Same day service. My doors open and close quietly and safely now. Wonderful customer service I will definitely call you next time you're needed."
Bonnie W., McKinney, TX
"I was very pleased with the work A1 Affordable did on my garage door. The technician was very courteous and knowledgeable about my garage door. He thoroughly explained my options and installed my new opener in a timely matter. I will definitely continue to use them for any future repairs and will recommend them to my friends. Thanks."
Billie S., McKinney, TX
"Educated us on what we should be maintaining every 3 months, very friendly, professional and dependable."
Kelli V., McKinney, TX