24/7 service can be critical when a garage door falls off the tracks and is hanging over your car or you forgot to make sure the garage door was all the way open before you backed your car into it. Finding a garage door service McKinney needs to look no further. Our professional staff is ready to service your garage door today.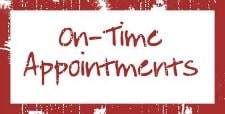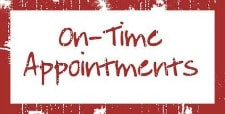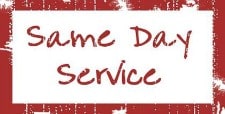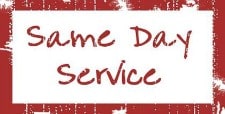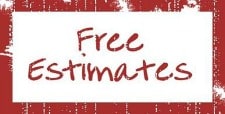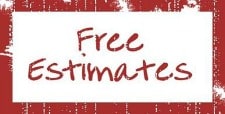 On-Time Appointments in McKinney

Taking good care of your garage door can ensure that it will last a long time. If not properly maintained, a garage door can become worn-down, unsightly, and dangerous. Finding the right garage door service McKinney can be a challenge.
A1 Affordable Garage Door Services is a garage door business that's locally owned and operated, and focused on the needs of the customer. With the right McKinney garage door service, you can rest assured your garage door will be serviced efficiently. Additionally, our trained garage door service technicians are bonded and insured.
Affordable and Courteous Garage Door Service McKinney Homeowners
Prompt and professional, we understand that time is of the utmost importance to the customer.
With our guaranteed on-time appointments and same-day service
Our technicians work hard to offer you quality service you deserve in a timely manner.
Our knowledgeable and courteous garage door office team can assist you in updating your home with a beautiful new garage door.
There are many issues to consider when determining whether you need our garage door service. Safety – especially with children running around – is a top priority. Garage doors that don't operate effectively can cause injuries.
In addition, with the chaotic pace in which most people operate, the garage door can easily become worn-down and inefficient. Our garage door services can put you at ease. Just like your car, a garage should be serviced on a regular basis.
Make Safety a Priority with McKinney Garage Door Service
An Authorized LiftMaster® garage door opener dealer, A1 Affordable Garage Door Services can offer many different options when it comes to drive systems. You can be confident that whatever you choose – belt, screw, or chain drive opener – will be professionally backed by the world's largest garage door manufacturer. Heavy duty openers that operate with whisper quiet efficiency, they are made to last.
If you're unsure, our garage door professionals can help you choose the perfect garage door opener for your home.
If you are in need of a new garage door, look no further. Our qualified office staff can assist  you in selecting a new garage door. A1 Affordable Garage Door Services also offers custom-made cedar wood garage doors that are durable as well as beautiful. Made with 100% cedar, these smooth wood garage doors make quite an attractive addition to your home. There are numerous designs to choose from and our friendly staff can assist you in your decision.
Whatever your needs are, we want to make sure you're satisfied with your garage door.