Write Your Garage Door Repair Review Here
There are two ways to submit your review.
Click here to fill in the form with your first and last name and email address (these are required to submit a review).
When you click on the send button it will take you to a private page to fill out the questions you received in the mail or you can write your own review.
Click on the Facebook, Yelp or Google + logos and submit your review there.
Please write as much as you want and be as specific as possible.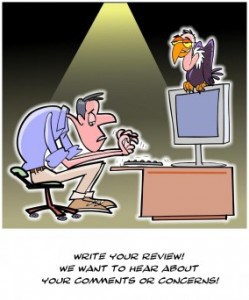 A1 Affordable Garage Door services wants to hear from our homeowners with all your garage door repair reviews.  Your comments are very important in letting new customers know what kind of service they can expect from us.  Hearing or reading what you have to say about A1 Affordable Garage Door Services carries a lot more weight than anything we can ever say.
Our goal is to provide the homeowner with top quality products, warranties and the most outstanding customer service  you have ever had at a fair price.
If you have been happy with our service in the past and if we have exceeded your expectations, we would greatly appreciate you taking time to provide a few comments for us.  We also like to know how we can improve our customers experience so if you have a suggestion please let us know.
Important note: We do not and will not sell, trade or offer your private information to anyone.  We dislike spam more than you do and have taken precautions to make sure it doesn't happen.
Click on the links below