**During COVID-19 we are No longer offering Free Estimates for your safety as well as our service technicians. Thank you for understanding.
COVID-19 Current Information on How We Are Helping Our Customers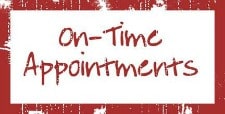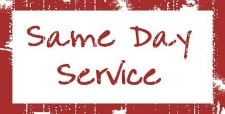 A1 Affordable Garage Door Services is the top provider for garage door repair Frisco. With our 24 hour emergency service and free estimates we are the go to for all your garage door service needs.
"I am so pleased with the A1 experience from the courteous staff on the phone, the scheduling of repair at my convenience and especially the technician, who explained exactly what was needed. What a great team you have. We will recommend A1 to anyone in need of garage door repair."
Denis & JoAnne H., Frisco, TX
"Click here for our Monthly Internet Specials"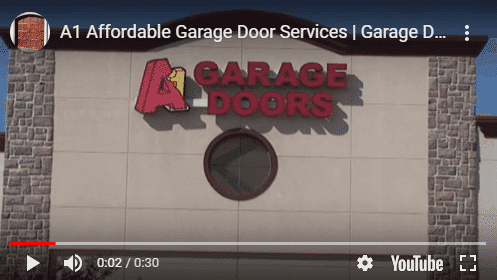 Professional Garage Door Repair Frisco
A1 Affordable Garage Door Services
With A1 Affordable Garage Door Repair Services, you can rest easy knowing that your garage door service needs are taken care of by experienced garage door service technicians who are all bonded and insured.
Each A1 Affordable Garage Door Repair technician is professionally trained and will arrive at your home on time and uniformed, so there's never any doubt as to who is knocking on your door.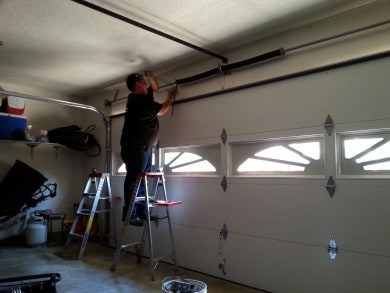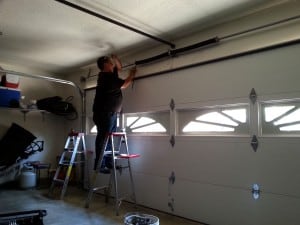 Whether you are looking to install a new garage door in Frisco, or you are in need of an annual maintenance or repair, you will be in good hands with the experts at A1 Affordable Garage Door Services. Looking for a new garage door opener, you're in luck! We are an Authorized dealer of LiftMaster® garage door openers, one of the world's largest manufacturers of garage door openers. You can choose from chaindrive or beltdrive garage door openers designed to fit your personal style. Our Service Technicians also repair most make and models.
Need a custom garage door? No problem! At A1 Affordable Garage Door Services, we provide beautiful custom cedar wood garage doors that can fit any size garage opening. Crafted with gorgeous high quality cedar wood, your garage door will be the talk of the neighborhood!

Call our Garage Door Repair Frisco office today to schedule your on-time appointment.
"Friendly, honest and fast"
John M., Frisco, TX

"Garage broke and could not get into house. A1 was out within 24 hours and fixed the spring and replaced the opener. Great job Stuart!"
Mike R., Frisco, TX

"Dakota came after hours and fixed our garage door promptly. He made the necessary adjustments. I believe that other homeowners would do well to call you."
Kenneth N., Frisco, TX

"My experience was great. Your technician got out here the same morning I called and had my garage door working in under thirty minutes. He was polite and professional. I would gladly use A1 again!"
Tim B., Frisco, TX
The Superior Choice for Your Garage Door Repair in Frisco TX
Locally owned and operated garage door repair company, A1 Affordable Garage Door Services is here to cater to the Frisco community's garage door installation and repair needs.
Known for our excellence in customer service and quality workmanship, it's no wonder that we have earned the respect and favor of Frisco residents.
Your garage door plays a big part in your everyday life. It's just one of those things that you tend to take for granted when it's working properly. However, the moment it stops working, it becomes a huge hassle and repairs may be available. Many people use their garage door as the main entrance to their home. And if one day your garage door stops working, it can become a huge inconvenience. If that happens how will you know whether to repair or replace the garage door or opener?
One simple call to the garage door experts at A1 Affordable Garage Door Services can not only repair your problem right away, we can also replace the garage door or garage door opener the same day! An annual garage door maintenance inspection can help prevent repair problems from happening in the future.
Servicing These Neighborhoods in Frisco and surrounding areas
Chapel Creek, Frisco
Newman Village, Frisco
Starwood Village, Frisco
Stonebriar Creek, Frisco
Trails of Frisco, Frisco
Also serving the Little Elm, Prosper and The Colony areas.
At A1 Affordable Garage Door Services we provide our customers with same-day service on any major problems such as broken springs, doors, cables, and openers, and our service technicians will arrive on-time.
So what are you waiting for? Don't wait! Call A1 Affordable Garage Door Services today to schedule your appointment! Call our garage door repair Frisco offices at 972-877-5774 today to see how A1 Affordable Garage Door Services can help you!
"When my garage door suddenly wouldn't open due to a broken spring, we were unsure who to reach out to. We found A1 through a google search. I was pleasantly surprised to receive a same day appointment. The office called ahead to confirm the technician was on the way. The technician was on-time, explained the repair & provided a fair quote. The repair was quick & the technician insured my garage door was operational before leaving. Great service from the first phone call to repair complete!"
Lynne B., Frisco, TX
"Click here for our Monthly Garage Door Repair Specials"
DIY Garage Door Repair Parts
Maybe you like to repair your own garage door and need a hinge or garage door opener remote. Not only can our garage door specialists teach you how to program a remote or keypad but they can also answer your questions on repair or replacement of a new garage door.
Below is a google map to our Plano showroom from Frisco. Our Showroom is only 27 minutes or less from most neighborhoods in Frisco.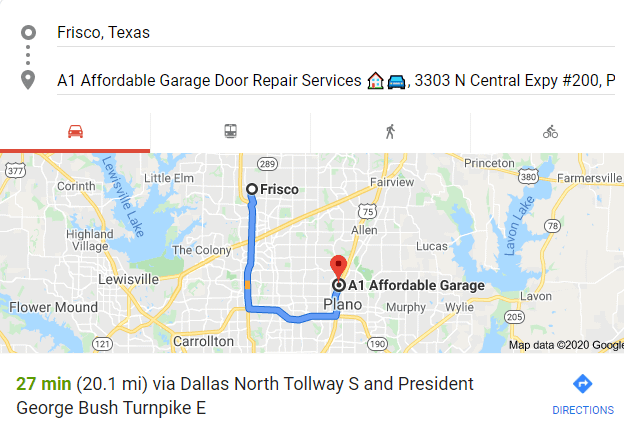 "A1 Affordable quickly responded to our plea for help on Sunday and arrived quickly to address our concerns. While here, Stuart diagnosed another issue and had it fixed in less than an hour. Quick, reasonable, professional courteous. We will definitely recommend A1 Affordable GDS to anyone. Thank you so much.

A1 Affordable helped make sure that we could get out of the garage and pick up the grandkids without a hitch.

Loved the new LiftMaster MyQ controller and battery backed wall mount opener with built in WiFi.
On-time, courteous, did exactly what he said.
Stuart is a keeper.
Prompt, responsive over the weekend, and followed up on the technician."
Art D., Frisco, TX

"I had a great experience with A1. My tech Stuart was great, he was very knowledgeable and did a great job answering all of my questions."
James H., Frisco, TX

"Appreciated the same day service! Feels good that we now know of a reputable garage door company to contact 24/7, one that we would feel comfortable referring family and friends to as well!"
Karen B., Frisco, TX

"Very professional staff and organization. It was truly a delight to conduct business with A1 and I will definitely seek them first."
Ricky D., Frisco, TX

" Having 32 years of marketing/sales with a 3M Company, "Customer relations" was always the flavor of the month. A1 has read the book. Everyone has ownership of the customer. Keep on doing what you do so well A1 Affordable Garage Door Services! Your definitely my service company of choice."
Michael, M., Frisco, TX

"The garage door would not go up, we tried and tried but no luck so we called the garage door company the next morning. He did a very good job very fast and good work."
Ruby B., Frisco, TX

"Your representative Dakota was totally friendly and professional with prompt courteous service that is affordable."
David B., Frisco, TX

" Customer service is Fab!!! Your staff was great! The cost was affordable too. I was very impressed and will use you again. I will also recommend your company. Thank you!"
Barbara W., Frisco, TX

"My 16 year old Genie door opener was opening and closing by itself. I had checked the switch and wiring myself and decided the repair job was more than I wanted to attempt. I called my neighbor and he recommended A1. The technicians came out the same day I called and installed a new garage opener quickly. I would recommend A1 to anyone having problems with their garage door."
Tom B., Frisco, TX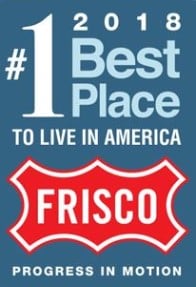 2018 Frisco is the Best Place to Live in America.
Frisco is now home to The Dallas Cowboys at The Ford Center at The Star as well as Frisco Independent School District
Parks in Frisco are great for family fun!
We included a few parks that have the highest ratings in Frisco.
Frisco Parks
Limestone Quarry Park
Frisco Commons Park
Frisco Athletic Department has so much to offer with workout equipment, the Frisco Water Park, Childcare and many different classes available for all ages. Here is more information
A1 Affordable Garage Door Services are big Dallas Cowboys fans. They even had a tailgating trailer made and have #33 Tony Dorsett autograph where his picture is. Also have the newest member of the Heisman Trophy winner 2019 Kyler Murray's picture on the front when he played for The Allen Eagles football team. Kyler Murray… A1 Affordable Garage Door Services hopes to receive your autograph on the tailgating trailer soon!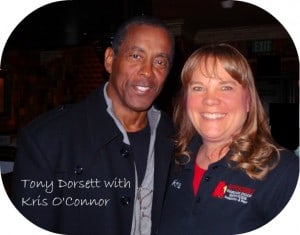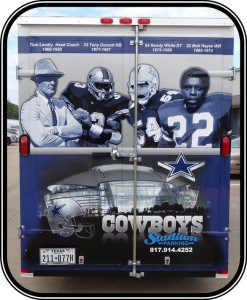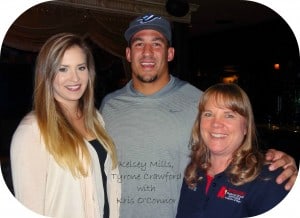 It's a Suburb of Dallas. As of the 2000 census, the town population was 33,714, while 2014 estimates put the population. Frisco continues to be among the fastest growing cities in America and has been. In the 1990's, the North Dallas growth wave hit on the boundary of Plano and spilled sparking expansion.
Serving Frisco and all surrounding areas in Texas 972-877-5774
As Frisco continues to expand so does services for garage door repairs and installation.  A1 Affordable Garage Door Services are here for you and have been serving the Collin County area including Frisco for years.  Our team are highly trained and certified to provide personal service and quality workmanship at a price that meets your budget.
A+ Rating with Better Business Bureau
A1 Affordable Garage Door Services has obtained an A+, which is the highest rating, from the Better Business Bureau.  We continue to operate our business in a trustworthy manner, responding promptly to take care of our customers.  Quality and customer service is important to us, and we are committed to customer satisfaction.
Visit our Showroom
Our showroom is located in Plano just a few miles from Frisco. We are on the corner of Parker Road and Hwy 75 at 3303 North Central Expwy. Ste 200 Plano, Texas 75023. We also offer a virtual tour of our showroom.
A1 Affordable Garage Door Services offers a wide range of services for our Frisco, Texas customers.
Garage Door Services
Garage Door Repairs and Maintenance
Garage Door Openers
Garage Doors Parts
Garage Doors Installation Kits
Repair Hail Damage on Garage Doors
24 Hour Emergency Service
And more!
Garage Door Installation in Frisco, Texas
If you are considering investing in a new garage door for your home or business, we invite you to evaluate our high-quality product line of garage doors. Hand-crafted custom wood, Ammar Stratford Garage Door 25-gauge steel, Ammar Heritage garage door 24-gauge steel, Ammar Hillcrest, Carriage House Steel, Ammar Oak Summit Carriage House, Ammar Classica Collection, and High Lift garage doors.
Call us today for garage door repairs or installation in Frisco, Texas. Our garage door professionals are dedicated to assisting you with all your garage door concerns and needs.
Living in Frisco, Texas
Frisco is part of the Dallas-Fort Worth metro area just 25 minutes north of Dallas. Frisco real estate market is considered one of the best with new housing developments going up mostly due to its booming economy and neighboring the Dallas metroplex. Frisco is a city in Denton and Collin countries in Texas and is the go-to place for fun. Whether you're interested in arts, culture, sporting events or music festivals, you're find it all happening in Frisco. Frisco sports an athletic center water park, a central park for walking and bicycle riding, a bike trail, an arbor national preserve and golf courses. The Texas Star is in Frisco which is a 91-acre campus home to the Dallas Cowboy World Headquarters and practice facility. That's not the only ball field, the Dr. Pepper Ballpark opened in 2003 in Frisco. Frisco also sports some of the best dining and shopping available in the area.
History of Frisco
When immigrants were settling the Dallas area, many Traveled by wagon trains Shawnee Trail. This trail became Preston Road, and afterwards, the Preston Trail. With all this action, the community of Lebanon was founded along this route and allowed a U.S. post office in 1860.
The settlement of Lebanon has been and was on the Preston Ridge Thus high in altitude the watering hole was put about four miles to the west on floor. There grew A community around this train stop. Residents of Lebanon moved their homes into the community on logs. The new city was originally called Emerson, but that title was rejected by the U.S. Postal Service as being too similar to another city in Texas. In 1904, the inhabitants chose Frisco City in honor of the St. Louis-San Francisco Railway where the town was set. The name was shortened to its current name.
Frisco's Economy
Like Dallas suburbs, Frisco is amassing a number that is tremendous Of retail properties, such as Stonebriar Centre, a 165 shop regional mall, and an IKEA store having an area of 310,000 square ft. Retail restaurants and restaurant chains lineup Preston Road which is one of the significant north-south running traffic arteries in the city.
A distinct economic rake was taken by Frisco than many cities And elected to use a percentage of sales tax Frisco Economic Development Corporation (FEDC) instead of DART, the Transportation body. The FEDC funds have been utilized to provide Incentives to companies to locate in Frisco boosting the tax base Of town to residential resources and more than just retail. As a Result, Frisco has become the home for sports franchises FC Dallas of Major League Soccer a Texas League AA affiliate and Frisco is the home of the Dallas Cowboys. Frisco is also The home office and training center for the National Hockey League Dallas Stars. A1 Affordable Garage Door Repair Frisco Tx
33.1414, -96.8131