WiFi® Garage Door Opener built for security and reliability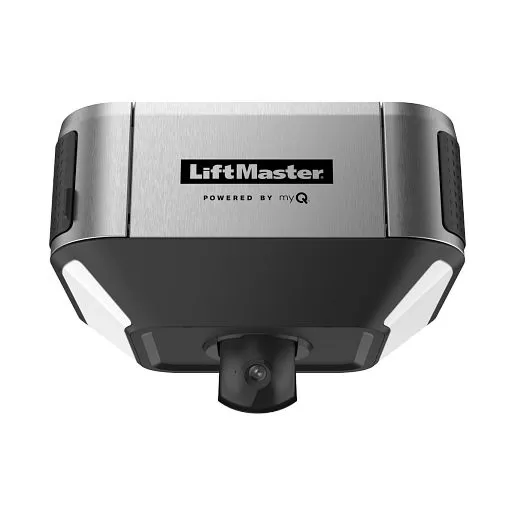 LiftMaster Model 84505R Garage Door Opener – Is a cooled quiet garage door opener with a built in 1500 lumens light and a 130 degree camera.It also comes fully equipped with Security+ 2.0, MY Q® Technology and the Timer-to-Close System.


Key Features:
Quiet and Smooth Operation – Best in class belt drive system provides reliable operation and lasting service
Built-in WiFi®– for the easiest way to connect the garage to your home automation and Smartphones
Amazon secure in garage delivery – Enables Amazon Key In-Garage Delivery – Free for Amazon Prime Members
Security+ 2.0 – Safeguards garage access by sending a new code with every click
MyQ Diagnostics compatiable – Provides real time insights for your garage door opener via its Health Report. You will be sen alerts if an issue arises and can connect to your garage door repair specialist if services is needed.
Invisible light beam system – Auto-reverses the garage door if there is an obstruction.
Posilock® protection – Electronically protects against forced openings of the door.
Camera with 2 way communication – A built in 130 degree angle camera lets you see and hear what's happening in your garage through the myQ app.
WARRANTY – Lifetime on the motor and belt, 1 years on the parts, 1 year battery and accessories
The LiftMaster 84505R is a great garage door opener. Contact us at A1 Affordable Garage door Services to get one installed today! 972-877-5774