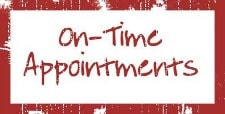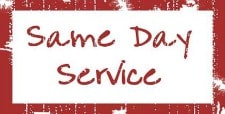 "Click here for our Monthly Garage Door Repair Specials"
On-Time Garage Door Repair Appointments in Parker

Can be critical when a garage door falls off the tracks and is hanging over your car or you forgot to make sure the garage door was all the way open before you backed your car into it. It's very scary when that happens. We hope you never have to experience that scary moment but if you do, you can rely on A1 Affordable Garage Door Services to be there quickly or set an appointment to meet your needs. As a matter of fact, your neighbors called us when it happened to them.
Serving these Parker TX neighborhoods
Brooks Farm Estates, Parker
Dublin Creek Estates, Parker
Kings Bridge, Parker
Kings Crossing, Parker
Knolls of Springhill, Parker
We also serve the surrounding cities of Allen, Lucas, Fairview and Murphy for most makes and models of garage doors and garage door opener repairs or replacements
"I was delighted with the assistance I received from A1 Affordable Garage Door Services. The technician arrived right on time and was very courteous and professional at all times. The technician took the time to explain what was wrong with my garage door and what options were available. The repairs were made quickly and the technician made sure everything was working perfectly before he left. I could not be happier with the repairs and I'm relieved to have found a company I can trust with my future garage door needs."
Mike P., Parker, Texas
Emergency Garage Door Repair Service in Parker TX
When your garage door spring snapped or breaks we will give you peace of mind knowing that one of our experienced Service Technicians will arrive at your home in Parker to help you out of a sticky situation even if it's at 10:00 pm at night because a broken garage door or garage door off track never breaks Monday – Friday between 8:00 am and 5:00 pm!

Fixing the Garage Door Or Garage Door Opener
When you call A1 Affordable Garage Door Services our garage door repair Parker specialists will be happy to set an appointment for you at No Charge!
P.S. Saturday is a normal business day for our garage door service technicians.
"Everything was perfect, quick response and very honest technicians. Thanks for outstanding service."
Chad S., Parker, TX
Is it important for your family to have:
A service technician show up when they are scheduled to?
A 24/7 live garage door specialist helping you troubleshoot your garage door problem?
A Garage Door Service Company that follows the "Code of Conduct" in the industry?
A Garage Door Service Company that Guarantees your satisfaction?
If you answered Yes to any one of the questions above than call us now

Garage Door Repairs and Installations in Parker. It's What We Do Best!
A1 Affordable Garage Door Services is here to help keep your garage door in the best shape possible. As a locally owned and operated business, we are dedicated to the highest quality professional service and complete customer satisfaction with our Parker garage door repairs and installations. For our company, providing quality garage door repairs is more than a job — it's who we are.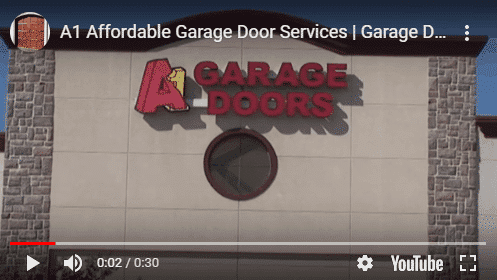 We take pride in our garage door service with prompt, courteous, professionally trained and uniformed garage door service technicians who are bonded and insured. We offer same-day service for repairs on broken springs, garage doors, cables and openers. Whether you purchase your garage door through A1 Affordable Garage Door Services or through a different company, we can repair and install your garage doors and openers in a timely and professional manner. Plus we always provide guaranteed on-time appointments for garage door repairs!
With our professional customer service department, A1 Affordable Garage Door Services' customers will always receive outstanding customer service they deserve and expect.
Parker Garage Door Repair Services offers beautiful,
yet affordable Custom Wood Doors
Interested in upgrading your garage door rather than just having it fixed? Our knowledgeable garage door specialists are ready to assist you in updating the look of your home and garage door with a beautiful yet affordable garage door! Stop by our showroom located at 3303 N. Central Expwy, Ste 200 in Plano, Texas.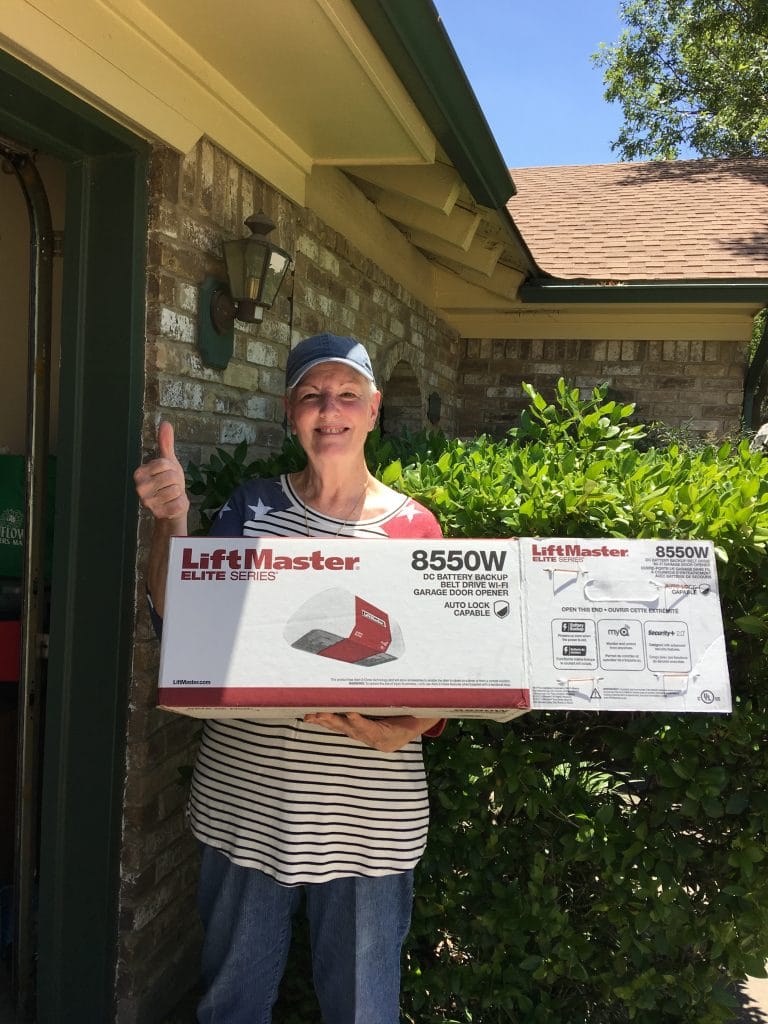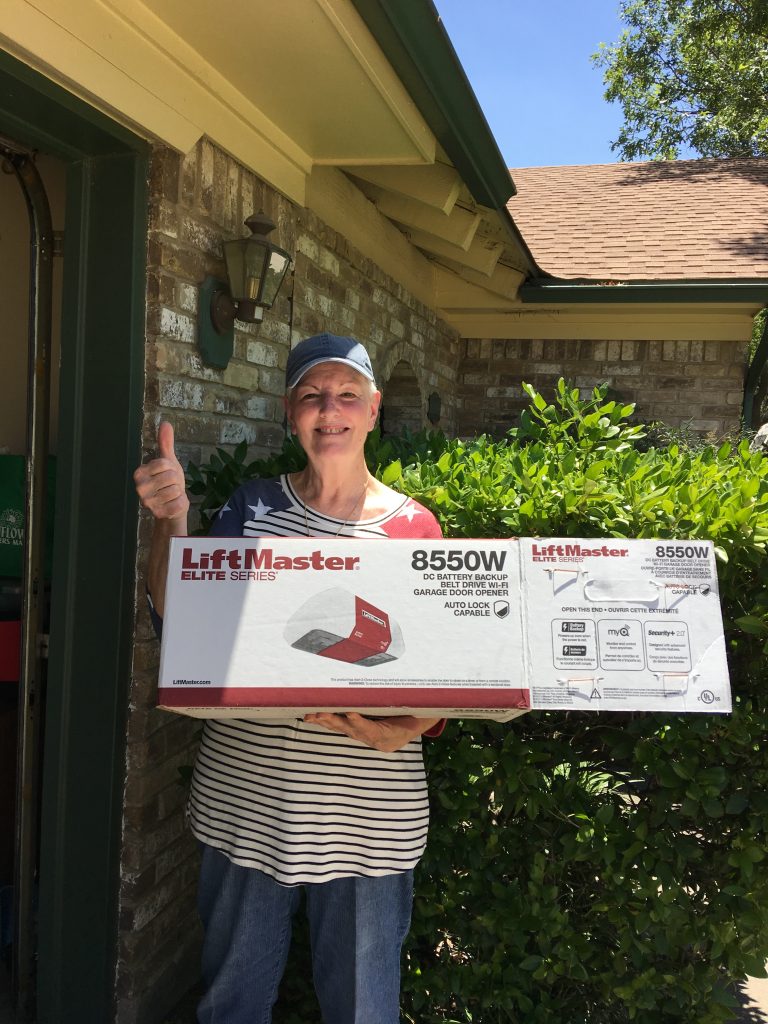 If you just want to update your garage door opener — A1 Affordable Garage Door Services is an Authorized LiftMaster® Dealer which carries a variety of drive systems to meet your specific garage door opener needs, most with special features such as the Posilock™ (which allows you to lock your garage door against possible intruders) and the Evercharge™ Battery Back-up (which protects your garage door opener against power outages).
Whether you choose the belt or chain drive opener, you can be confident that it is produced with precision and backed by the world's largest manufacturer of garage door openers.
We invite you to take a look at what we have to offer — you won't be disappointed with A1 Affordable Garage Door Services!
"Our technician Daniel, was truly exceptional today! He arrived early, was very kind and polite and extremely personable. Daniel explained everything in detail and told me exactly what the process would be. He gave me my options and never pushed either. He simply told me what the advantages to each option would be. Daniel told me how long it would take and he complete the job well within that time frame.

While we certainly hope we never need your services again, Daniel is a truly exceptional representative of your company. People always reach out to us for references for many different types of services. We will recommend you without fail to anyone seeking garage install/repair services in the future.

It is hard to find resources that really love what they do, are great at it and have stellar customer service skills. Daniel has all three in abundance!"
Christopher P., Murphy, TX
Parker, Texas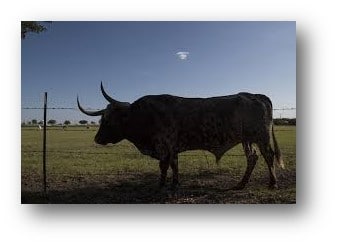 Parker is located in Collin County. It is surrounded by Allen, Plano, Wylie, Murphy, Fairview, Lucas and Richardson.
If you would like to learn more about Parker Texas and it's county living we have included a link here