WiFi® Garage Door Opener
Designed to Optimize Space – The Ultimate Garage Access Solution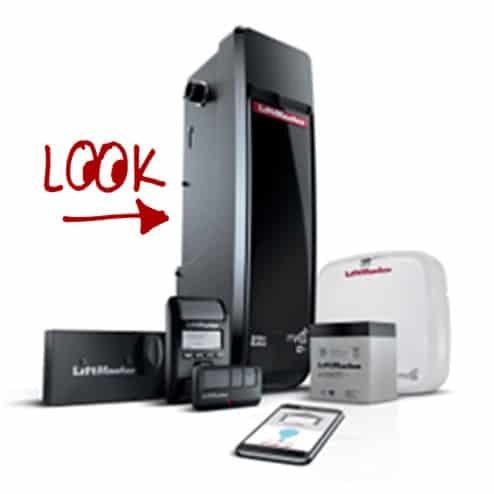 Model 8500W – This sleek, space saving design mounts on the wall beside the garage door, freeing up ceiling space. This Elite Series® model comes fully equipped with Security+ 2.0, MY Q® Technology and the Timer-to-Close System.

It is specially designed for garages and unique applications that don't allow for a traditional garage door opener, such as garages with very low, cathedral, obstructed ceilings or Hi-Lift garage doors.
Key Features:
Space-Saving Design – Opens up the ceiling space.
Built-in WiFi®– for the easiest way to connect the garage to your home automation and Smartphones
Automatic Garage Door Lock – Makes the Garage Door Virtually Impenetrable – Included
Heavy Lifting – Powers 850 lbs of door
Integrated Battery Backup – Ensures access even when the power's out
Formerly known as the jackshaft garage door opener
Quiet And Reliable:
Wall Mount design and quiet DC Motor eliminate noise and vibrations through the ceiling and provide smooth operation
Auto Force adapts to weather and changing environmental conditions ensuring optimal performance and eliminating the need for manual adjustments
Electronic Limit Settings allows for faster installation
Secure:
Timer-to-Close – Automatically closes the door after a preset amount of time
Alert-2-Close warning system provides audible and visual warnings when the garage door is about to close while using MyQ Technology or Timer-to-Close
Security+ 2.0® – sends a new code with every remote click
Motion Detector – Automatically turns on light
The Protector System® – Auto-Reverses the door if there's an obstruction
WARRANTY – Lifetime on the motor, 5 years on the parts, 1 year battery and accessories
893MAX 3-Button Premium Remote Control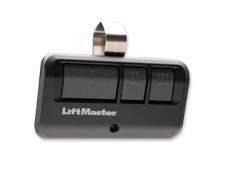 Easy-to-use remote with LED lights that make it easier to use at nighttime.
Control up to three LiftMaster garage door openers or MyQ™ enabled light.
880LM Smart Control Panel

Easy programming of remotes, keypads, MyQ™ accessories and WI-FI Garage Door Openers
An intuitive menu-driven LCD display enables simple adjustment settings
Easily view temperature, time and system diagnostic
Use Timer-to-Close to automatically close the garage door in 1, 5 or 10 minutes
841LM Auto Lock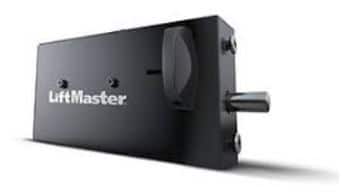 Deadbolts the garage door automatically every time it closes
No Lifting the garage door from the outside
827LM MyQ Remote LED Light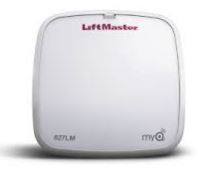 Operates automatically with the opener
Works with the MyQ App
Additional Features:
Ventilation-Pet Opening
Maintenance Alert System – When it is time to get your garage door and opener checked by a professional
Garage Door Opener Capacity – Up to 40 remote controls, 4 wireless key less entry systems and 16 My Q® Devices
Dimensions 21.5 inches long x 7.5 inches wide x 7.9 inches deep
Maximum Door Height: 14 feet
Speed – 8.5 inches per second for door to move upward and 7.6 inches per second for door to move downward
Headroom Clearance Required – 3 inches from center of torsion bar
MyQ® Technology makes the opener compatible with multiple home automation platforms including: