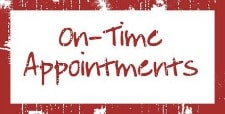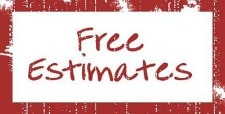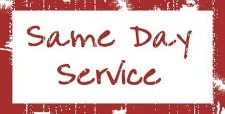 "Click here for our Monthly Garage Door Specials"
Maintain Your Garage Door
Quickly and Easily
When your a home owner, maintenance is something we all have to think about. From weekend to weekend, there always seems to be a new project on our to-do list. But what about your garage door and garage door opener. When was the last time you had it serviced? Is it in tip-top shape?
Garage doors are subject to all sorts of wear and tear — both human and mechanical. Your garage door is the largest moving wall in your home and as such, it can be susceptible to breakage and malfunction. Summer heat, cold weather and pouring rain do their part to break down your garage door.
A1 Affordable Garage Door Service Technicians Are Highly Trained In:
Repair or replace all makes and models of garage doors and garage door openers.
Repair broken springs, cables and garage doors that have come off their tracks.
Install garage door openers purchased through other manufacturers.
Replace the worn out weather-seal seal at the bottom of your garage door.
And, what about your children? Are they contributing to less-than-stellar performance from your garage door? Hanging off the garage door may seem like a terrific game, but it's bad for the garage door and potentially dangerous for your child.
Garage Door Repair Flower Mound TX
Schedule a Repair or Replacement Today
Don't worry. Together with A1 Affordable Garage Door Services, we can keep your garage door looking and operating like new. However if you want to maintain your garage door, here's what you can do:
Perform monthly maintenance including checking the safety reverse on your garage door opener.
Visually inspect all garage door parts including springs, rollers, cables, hinges, and hardware.
Never remove, adjust or loosen the screws on the bottom brackets of your garage door. These brackets are connected to the spring by the lift cable and are under extreme tension.
Have an experienced A1 Affordable Garage Door Services professional maintain and service your garage door and garage door opener on an annual basis to keep it working properly.
Timely maintenance can prevent most emergencies relating to your garage door and garage door opener.
Here are a few safety tips to keep in mind:
Perhaps the biggest safety tip is to watch your children around the garage door. This is particularly important during the summer when your garage door opens and closes frequently. Garage doors aren't toys and it's up to you to ensure that your children don't treat them as such.
Discuss garage door safety with your children, including the dangers of being trapped under a door when a torsion spring breaks or the children try to "trick" the infrared safety beam.
Explain that hands and fingers should be kept clear of section joints, hinges, tracks, and springs.
Proper maintenance and care can keep your garage door repair and garage door opener serving you beautifully for many, many years. So call A1 Affordable Garage door services today to learn how we can help you with your garage door repair needs.