In this day of DIY or Do It Yourself, here are three quick and easy DIY garage door maintenance tests that you can do to identify small problems in the long term performance of your garage door.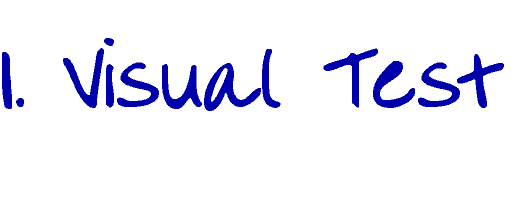 Visual Inspection of Your Garage Door
Stand inside the garage with the garage door closed.
Look over the garage door springs, cables, rollers, pulleys and mounting hardware, such as hinges, for signs of wear or damage.
Look for cable wear or fraying.Is the mounting hardware becoming loose?
If something doesn't look quite right – or doesn't sound quite right – it could be the symptom of a more serious issue.
Have the garage door system inspected by a trained service technician.
Garage Door Balance Test
If the garage door is equipped with an automatic garage door opener system: close the door and disconnect the automatic garage door opener by pulling the red emergency release cord.
Once you are able to lift the door manually: Lift the door half way (two panels above the header and two panels below the header). It should lift smoothly with little resistance.
Once you have the door half way open release your hands. The garage door should not move and remain in that position. If it rolls down, the garage door torsion system may be out of balance and should be serviced by a trained service technician.
If it is difficult to open or does not remain open, the door may be out of balance and should be serviced by a trained service technician.
The balance test – Watch the video to see how to check your own garage door
Complete a Reversal Test – Safety Sensors
With the door fully open, push your garage door opener's transmitter (remote control) or wall button to close the door. Wave a long object, such as a broomstick, in front of one of the door's photo eyes so it "breaks the beam." The door should reverse.
If it does not reverse, pull the broomstick out of the path of the closing door.
Close the door. With the door in the closed position, clean the photo eyes with a soft, dry cloth, wipe any cobwebs away from the sensors and make sure no debris or grass clippings are hanging from the sensors.
Gently adjust the photo eyes by hand if they appear to be out of alignment.
Open the door and repeat the reversal test.
If the door does not reverse, the door should be serviced by a trained service technician.
If in doubt, call an expert
With the garage door being the largest moving wall in your home, doing these simple DIY Garage Door Maintenance and its visual checks can prevent major damage that leads to costly repairs. If you are unsure don't hesitate to give us a call to have one of our trained garage door specialist come by for an annual inspection and preventative maintenance. A1 Garage Door Repair in Frisco / Plano and serving surrounding Dfw Area.