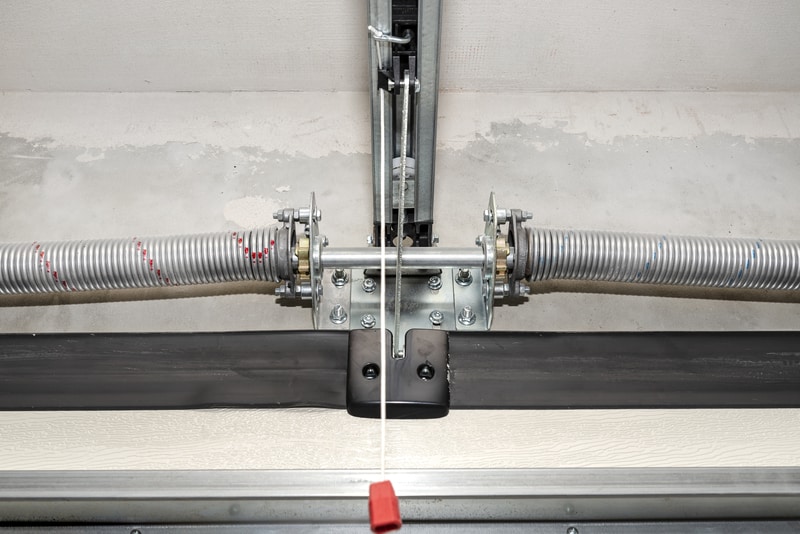 The answer is YES! Garage door springs are wound up very tight resulting in a lot of energy stored up in the spring. Garage door springs are under constant pressure due to tension and a sudden failure can cause the spring to forcefully break apart. Anyone standing close by could get hurt and can also damage your property in your garage.
Why are Garage Door Springs Dangerous?
Most garage doors weigh between 350 to 400 pounds and are used several times throughout the day. Garage door springs must be kept in good condition for them to operate correctly. A broken garage door spring creates a severe issue for the garage door. The garage door may fall shut or stop working completely. If it falls, that's a lot of weight suddenly coming down.
What Causes Your Springs to Break?
 Your garage door will have either a torsion spring or two extension springs.  The torsion spring is a very large spring located above your garage door.  Extension springs are two to four feet long and are located above the upper tracks on either side of the garage door.  If your garage door is especially humid, rust may form on the spring system unless you have galvanized springs that are protected from corrosion.  The most common reason for spring breakage or failure is due to wear and tear over a period of time.
Contact A1 Affordable Garage Door Repair if you need assistance with your garage door springs.  Only a professionally trained garage door technician should repair or replace garage door springs.  We service Dallas and Surrounding areas including Addison, Frisco, Mckinny, Allen and more.