Would you like your home to have a contemporary sleek look and have it stand out? Updating your garage door can make your home exterior more welcoming and beautiful. Whether your home is craftsman, contemporary, mid-century, farm-house, modern garage door styles can add beauty to your home and plenty of curb appeal.
What is a Modern-Style Garage Door? Simple details along with clean lines are the hallmark of a contemporary or modern garage door. Modern garage doors have become a popular choice and are available in a wide range of material options such as glass, aluminum, steel, and wood. Modern garage doors have an endless array of options when it comes to customizing including window configurations, types of panels and color.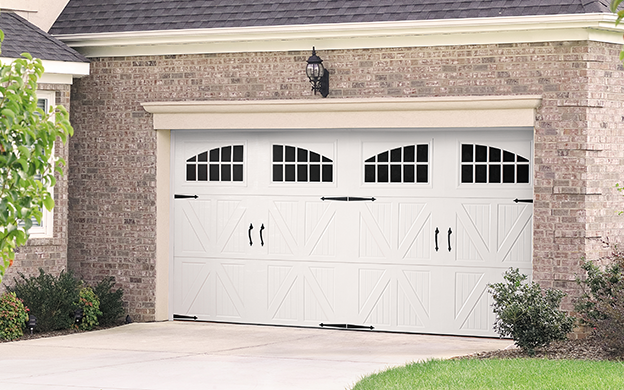 Benefits of Installing a Modern Garage Door:
Increases Home Valve – Whether you are in the market to sale immediately or in the future, a new garage door adds valve to your home. Modern doors are so popular along with making your home more attractive, allowing the price of your home to be higher.
Improves Curb Appeal – Beautiful landscaping and exterior decorations can be detracted from an unsightly garage door. Unpleasant sounds, rusty chains and chipping paint can affect curb appeal and the valve of your home. Upgrading your garage door is a great way to boost curb appeal since a garage door makes up a large part of your home facade. Not only does it add to the wow factor but elevates your home's overall look.
Durability – Modern garage doors are built to withstand the test of time. Modern garage doors require low maintenance and are constructed to resist harsh weather conditions such as extreme temperatures, strong winds and heavy rain. Constructed with advanced weather insulation and seals, modern garage doors are built to be durable and long lasting.
A1 Affordable Garage Door Repair and Services offers beautiful garage doors that will bring a modern look to your home.  Contact us today to learn more.  Serving Plano and Surrounding areas like Addison, Carrollton, Celina, Colleyville and more.