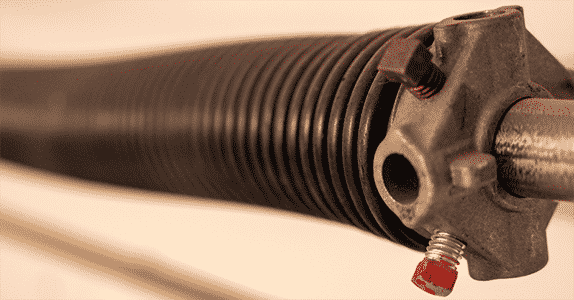 As you pull into your driveway after working all day the last thing you want is your garage door not opening. You have pressed the button on your garage door opener, and nothing is happening. What could it be? Well, it could be a problem with the torsion spring. If this is the case, you need to contact a professional garage door repair company for help.
Here are a few reasons why torsion springs break leading to the failure of your garage door.
Wear and Tear:
Wear and Tear is the most common reason for a garage door torsion spring to break. Torsion springs are rated for around ten thousand cycles, which is one up and one down. Most households go through more than two cycles a day. So, in just a few years you would have used up the ten thousand cycles. You could invest in extended lifespan torsion springs which will last up to four times longer. It will cost more but may be worth the investment if your family uses the garage door a lot.
Rust:
Rust on the torsion spring causes friction and weakens the spring which results in spring failure. Rust can be prevented by spraying the spring with a lubricant every three to four months. This will keep it lubricated and prevent any rust buildup.
Poorly Maintained:
Wear and tear certainly will cause your garage door springs to eventually fail but practicing proper maintenance can prolong the lifespan of your torsion spring. First, make sure to lubricate the spring at least three to four times a year. In addition, check to make sure your garage door is balanced. You can test the balance by lifting the door to the halfway point and then release. If the door stays still without moving, then the springs are in balance. If the door does fall a little, then the springs are beginning to show signs of wear and should be repaired soon.
Contact A1 Affordable Garage Door Repair for all your garage door repair needs. Serving Dallas and surrounding areas including Grapevine, Mckinney, Richardson, and more.