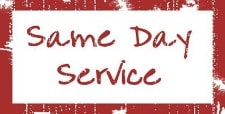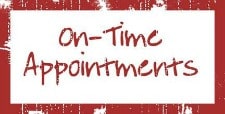 **During COVID-19 we are No longer offering Free Estimates for your safety as well as our service technicians. Thank you for understanding.
COVID-19 Current Information on How We Are Helping Our Customers
"I would like to thank you for your courteous and timely service! Our garage door has become a big inconvenience when it stopped working. While looking for a repair service, I saw your ad and the A+ rating by Better Business Bureau, and I knew I can rely on A1. Your team was able to schedule and provide repair service the same day I contacted A1, and each team member exerted a high level of professionalism."
Svetlana P., Dallas, Texas
We Guarantee Your Complete Satisfaction
Superior Workmanship
On-time appointments
Emergency Service available
Serving North Dallas, Preston Hollow, University Park, Highland Park, Highland Meadows and White Rock Lake areas
Dedicated to the highest quality professional garage door repair Dallas services and complete customer satisfaction, A1 Affordable Garage Door Services is a locally owned and operated business. "We are more than a name, that's who we are." We are here to help with your garage door repair Dallas.

"I used A1 Affordable Garage Door Services a few months ago and have been very happy with my new garage door. It is a strong, high quality built door, and it operates smoothly. Their technicians were friendly, timely and professional. Also, I feel their prices were fair."
Joseph J., Dallas, TX
"Moved into new residence called for a tune-up and that afternoon a tech was at the house. Professional didn't try to upsell anything. Did great job tuning up door. Office was great about letting know tech was running early. Highly recommend & will use them again."
Darrell M., Dallas, TX
We offer same-day garage door service for garage door repairs on broken springs, doors, cables, and openers in Dallas. Our Garage Door Repair Service Technicians are prompt, courteous, professionally trained uniformed service technicians who are bonded and insured, and we always provide guaranteed on-time appointments. If you are not 100% satisfied with your garage door repairs on installation, let us know, and we will make sure your garage door is serviced to your satisfaction.
A garage door can be just what you need to finish off the look of your Dallas home. Whether you have a one, two, or more car garage, our knowledgeable garage door specialists are ready to assist you in updating the look of your home and garage. Offering beautiful yet affordable garage doors. A1 Affordable Garage Door Services offers a wide selection of decorative windows, colors, insulation options and finishes to meet all of our customer's garage door needs.
A1 Affordable Garage Provides Quality Garage Door Repair Service in Dallas
In addition to our commitment to excellent customer service, A1 Affordable Garage Door Services is very proud of our custom-made cedar wood garage doors. If you'd like to move away from the standard steel garage door, A1 Garage Door's has the solution. Our custom-made cedar wood garage doors are the perfect choice to brighten up your home. It makes the perfect statement for a Dallas garage door. Bigger is better in Texas.
Being a Authorized LiftMaster® Dealer for garage door openers, our technicians will help you choose the right system for your needs. LiftMaster® is the world's largest manufacturer of garage door openers and carry a variety of drive systems. It doesn't matter whether you choose the belt, or chain drive opener, you can be sure that it is produced with quality and precision.
Garage Door Maintenance Tips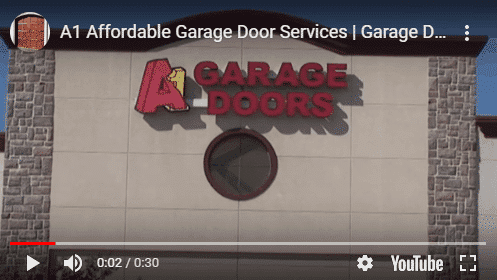 We invite you to take a look at what we have to offer for your garage door needs. A1 Affordable Garage Door Services courteous staff also welcomes your garage door questions and concerns. Whether your request is via phone call or in email format, your garage door inquiry is important to us and you will receive a prompt reply from one of garage door specialists.
"Click here for our Monthly Garage Door Services Specials"
"From start to finish, A1 was a great experience! The ease of scheduling service to the professionalism displayed by the technician certainly cements the fact that I will use A1 in the future!"
Casey L., Dallas, TX

"I phoned A1 Affordable Garage Door Services because there was a red light flashing and I figured it needed repair. The lady that answered was extremely pleasant and helpful. She made my appointment with the technicians and told me that it was probably the battery that needed replacing. She then gave me two prices for the replacement battery depending on the style number. Dan and Todd were on time, replaced the battery and the price was exactly as quoted. No extra charges – no hidden fees – I was very satisfied with their professionalism."
Winifred C., Dallas, TX

"Removed old wooden garage door and installed new insulated door with new opener. He also disposed of the old door. Dan was punctual and professional. He enjoyed his work and was very knowledgeable. He was organized and methodical. Took him about 4 hours. We would recommend him and his company."
Sam M., Dallas, TX

"I was pleasantly surprised to hear a live person on the other end. Everyone else had voicemail system. The customer service dept was doing their best to fit me in for the days assignment. What a relief to hear that your company could provide service promptly. Dakota the service tech came out and fixed my crooked door in a little over an hour. What a relief! He cleaned up and was quick to leave. I will certainly use A1 Affordable GDS again and recommend them to all my neighbors."
Jean F., Dallas, TX

"My experience with A1 Affordable GDS was a pleasant surprise. The office staff was friendly when I telephoned for help and shortly thereafter telephoned me back to say that a technician would arrive within 35 minutes. Since I had been working in the garage earlier that day, I checked to see whether the problem with the garage door might have been due to something I inadvertently had done. I didn't see any obvious missteps on my part so I checked the circuit breaker. It turned out that was the problem. The technician, Josh, was a pleasant man who did indeed arrive within 35 minutes, but at this point the problem was cured. Still, I would like to commend A1 Affordable GDS for their quick response to my call for help and for their friendly staff."
Allen W., Dallas, TX

"A1 came to our rescue in our time of need. Our garage door spring snapped late at night, trapping both cars in our garage. After attempting to contact several other companies claiming to be 24/7 repair companies with no success, I was fortunate to reach A1 who assured me they would be able to send a technician. Both the woman I spoke with on the phone and the technician were extremely professional. The technician arrived when promised and fixed our garage door in a timely manner. I highly recommend A1 for any gate opener or garage door needs."
Patrick T., Dallas, TX

"Had options to complete the repair and the service technician was EXCELLENT! Very professional – will use again when necessary"
Frank S., Dallas, TX

"Stuart did a really good job for us. He was kind, patient and clearly very capable."
Dave P., Dallas, TX

"My wife closed the garage door on her car bumper damaging it and bending the door frame. Money was tight and even though total replacement is probably needed the technician was able to sufficiently repair and strengthen the door to buy us a couple more years before replacing."

Michael M., Dallas, TX

"We had to call our technician back because the garage door remotes was not working. He figured out it was the LED lights in our motor, switched to incandescent bulbs and worked well."

Melvin P., Dallas, TX
"A1 Affordable Garage Door went above and beyond to help us with an urgent situation. They arrived within an hour on a Sunday evening allowing us to shut our door that was off the tracks. The representative was polite respectful and knowledgeable. He seemed happy to help us even though I'm certain he had better things to do on a Sunday evening. I expected a hefty bill for this on call service. However, the bill was extremely fair & just what the phone representative quoted. I highly recommend this company. I will be referring you to my friends. Thanks again."
Jen H., Sunnyvale, TX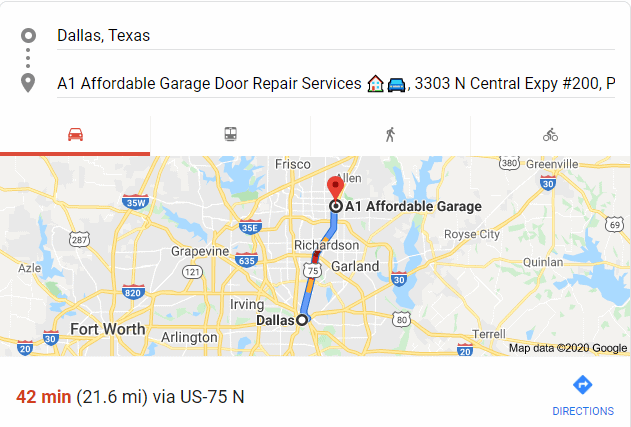 DIY Garage Door Parts Showroom
"Your technician responded quickly to our call last week. Our garage door wouldn't close and it obviously had something broken. Stuart "Knightrider" was able to diagnose a broken connector and replace it in short order. He replaced the part and lubricated the garage door in less than 30 minutes. We were pleased and impressed by his service and you can be sure that we'll call on A1 Affordable again and will recommend your company to our friends."
Stuart B., Dallas, TX 8/28/20
" Tech keeps you informed as work progresses, Good Communication."
David K., Dallas, TX 8-25-20
32.7767, -96.7970