Are you considering if you should get your garage door insulated? If you are hunting out ways to make your house more energy-efficient, then getting your garage door insulated is a great way to start.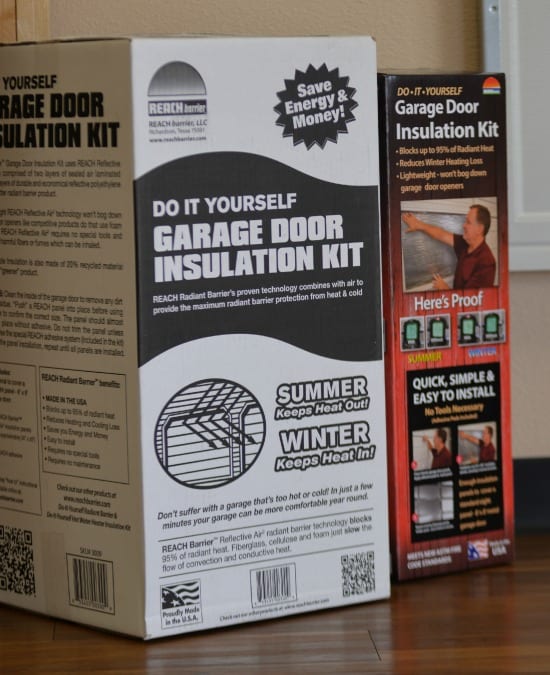 Insulated Garage Door – What Is It?
An insulated garage door is an insulation installed on the interior side of the door. Its purpose is to keep the outside elements, such as heat or cold, from easily getting through your garage. In other words, it acts as a buffer between the extreme outdoor temperatures of a freezing winter day or a scorching hot summer day.
An uninsulated garage door does a poor job at keeping out the extreme elements. Even to the point that it could be hotter or colder in your garage than the outside temperature. By insulating your garage door, you can lower the monthly expense for your energy bill, just by the simple choice to choose an insulated garage door.
Insulated Garage Door – How Does It Insulate?
Instead of having the standard one-layer steel for your garage door, most insulated garage doors have two panels of steel or aluminum that are filled with insulating material between the two panels. Some insulated garage doors only have a single panel with insulation on the interior side.
They are made with more quality materials than the standard garage door. This design makes it well worth the cost from the saving you will experience, and not to mention, can help increase the overall value of your home.
Since the insulated garage door is made with high-quality parts, it is more durable than the standard garage door. The added durability tends to have better resilience to harsh weather and minor incidences. This can result in an extended lifespan.
So, What Are the Benefits of an Insulated Garage Door?
Energy-Efficient Savings
High-Quality Material
Extended Life
If you are ready to achieve a more energy-efficient home, get an insulated garage door installed at your home. It is completely worth the change and your utility bill will thank you!
A1 Affordable Garage Door Repair and Service sell Dyi garage door installation kits and new garage doors with installation builted in to them. We service Plano and Surrouding areas like Frisco, Addison, Mckinney and more.