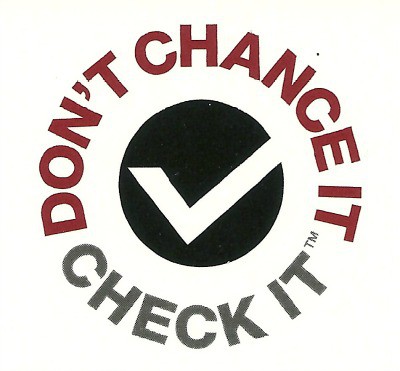 Your Garage Door is the Largest Moving Wall in Your Home
When was the last time a professional came out to thoroughly check your garage door and opener to make sure it is safe to be used on a daily basis?
So many garage door openers lack the garage door safety features that are required to keep your family safe. Every year thousands of people go to emergency rooms because they tried to repair their own garage door, they get there fingers pinched in between the panels or the slice open a finger.
It all starts when you hear a noise from the garage door that it had not made before but think nothing of it. The noise gets a little louder and you think "I'll check it out this weekend". The weekend passes and you're now getting used to hearing the noise and think nothing of it…..and then…. it breaks…at the most inopportune moment.
Now what are you going to do? Don't panic…a good reputable company like A1 Affordable Garage Door Services can come to your rescue and help get you out of your garage no matter what time of day or night it may be..
National Garage Door Safety Month
Five Tips You Can Check on
Your Own Garage Door
 
Check the surroundings of the tracks. Move items that may come in contact with a moving door such as a shovel, broom or lawn edger.
It is important to properly perform routine maintenance on your garage door and garage door opener. Use a non silicone garage door spray to lubricate the rollers, hinges and torsion springs quarterly.
The garage door and garage door opener are not toys. Children should never stand, run or play under or near any garage door, especially when the door is open or moving.
When opening or closing the garage door, always keep the door in view until the door is fully opened or fully closed.
Remembering to keep your garage door closed can help you protect your home and property. If you must have your garage door open, lock the pass door between the home and the garage.
Do you have a question regarding your garage door or garage door opener? Feel free to call A1 Affordable Garage Door Reapir Service Services at 972-877-5774 to answer your questions or help get you out of the garage when your trapped. Serving Most of Dallas and Surrounding areas including Addison, Melissa, Mckinney and More!
To learn more about garage door safety click here