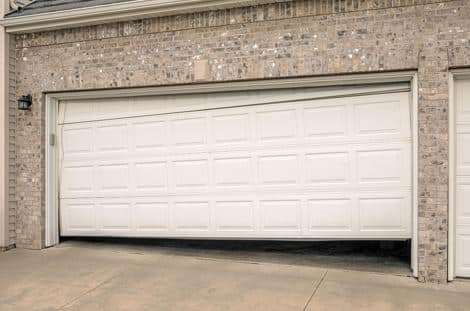 Your garage door is one of the first things people notice when they see your home. Not only does your garage door provide curb appeal, but it also increases the value of your home. Overtime, wear and tear can lead to worn parts, panels that are cracked and chipped paint. Garage doors don't need to be replace very often. They normally last a few decades with preventive maintenance. Several factors can indicate it's time to replace your garage door.
Signs to Look for:
Noise: Persistent garage door noise may indicate you need a new garage door. Increased noise sometimes means a certain component needs a replacement or repair. Sudden sounds in the form of squeaking, crunching, grinding can be a warning sign that its time to replace your garage door.
Speed: Troubleshooting garage door speed issues can be difficult. If your garage door starts moving much slower when opening or closing or the reaction is delayed, it may mean you need to replace your garage door. Best to call a professional to check it out.
Panels: When a garage door panel breaks, you have two options: to replace it or repair it. First consider how old the door is and if its 20 years or older the best option is a garage door replacement. Deciding to replace or repair the garage door panels depends also on how badly the door is damaged.
Energy Efficient: Older garage doors are not energy efficient letting the outside conditions inside. A well-insulated garage door can help keep the temperature in your house stable. Newer garage doors with a higher R-valve have greater insulation properties. The higher the R-valve the greater the insulation properties.
A New Garage Door and Its Benefits:
One advantage of a new garage door replacement is that it adds value to your home.  Investing in a new garage door also makes it safter for you and your family by adding extra security.  Older garage doors can be an open invitation to unwanted guests, particularly if they know what's inside.  Installing a new garage door can add that extra layer of protection.  Newer garage doors are better insulated from the cold and heat and can make your house more energy efficient.   
Contact A1 Affordable Garage Door Repair today at 972-877-5774.   We are experts in diagnosing the issue and fixing the problem. We repair garage doors in Mckinney, Plano, Melissa and surrounding areas.