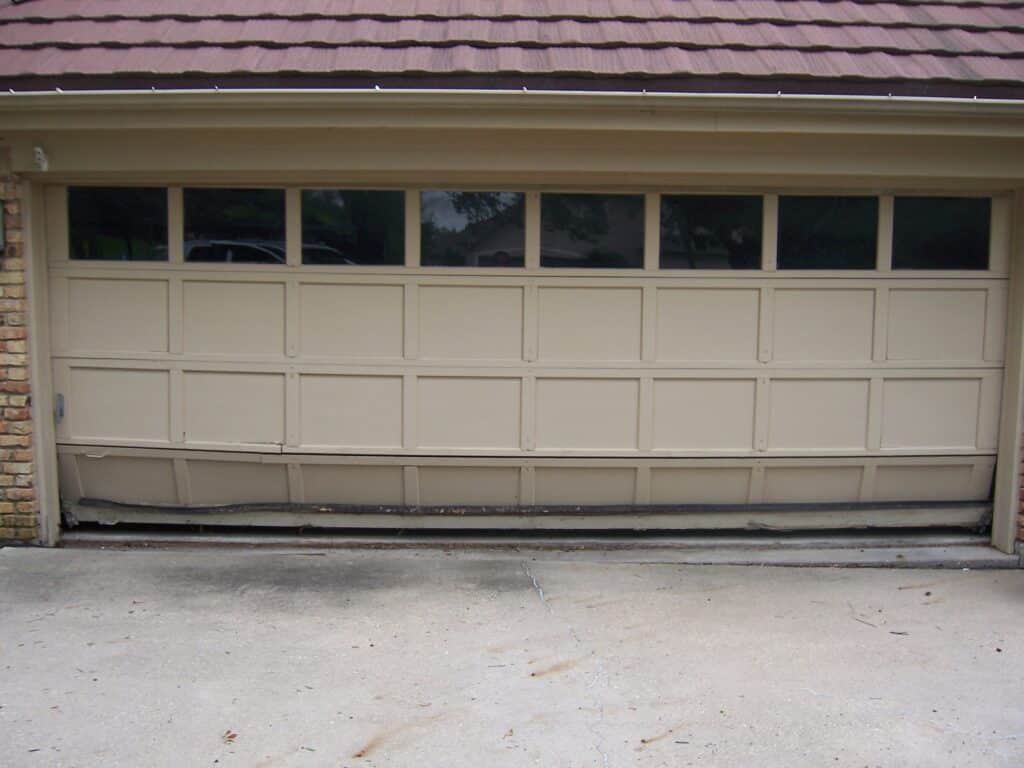 First, it happens more often than you think. You're racing out of the house, trying to get yourself to work and the kids to school. All loaded up, the car is in reverse and next thing you know you hear a loud crash. Once you're had some time to catch your breath you realize you just backed into the garage door and are wondering what to do next. Depending on how fast your car collided with the door will determine the extent of the damage. Below are some typical problems that may have occurred during the crash.
Is Everyone Safe – After hitting your garage door make sure not to panic, stay calm and make sure you and your passengers are safe. Calmy put your car in park and turn off the engine before you get out of your car.
Assess the Damage – Do not move your car until you assess the damage. Most likely your car has hit the bottom panel. Check for any dents or broken panels. Depending on the severity of the damage, one panel or more panels may need to be replaced. Next look at the rails, hinges, rollers, springs, lifting cables, opener, and other components to see if any other hardware is damaged from the hit.
Try To Open the Door Manually – Try to open the door manually on your own if the garage door components are operable. Damage garage doors may be too dangerous to operate with the remote. Opening the garage door using the remote may cause more damage to your garage door and your whole garage door system. If unsure about the condition of your garage door, it's best to keep the door down for now until it has been inspected and is safe to open.
Contact Your Local Garage Door Repair Company – Regardless of your garage door being operable, you'll want to reach out to a garage door repair company to access any damage and make any repairs.  It's best to leave any garage door repairs and maintenance to a professional garage door company. 
Contact A1 Affordable Garage Door Repair Services today at 972-877-5774.   We are experts in diagnosing the issue and fixing the problem. We repair garage doors in Mckinney, Plano, Melissa and surroudning areas.