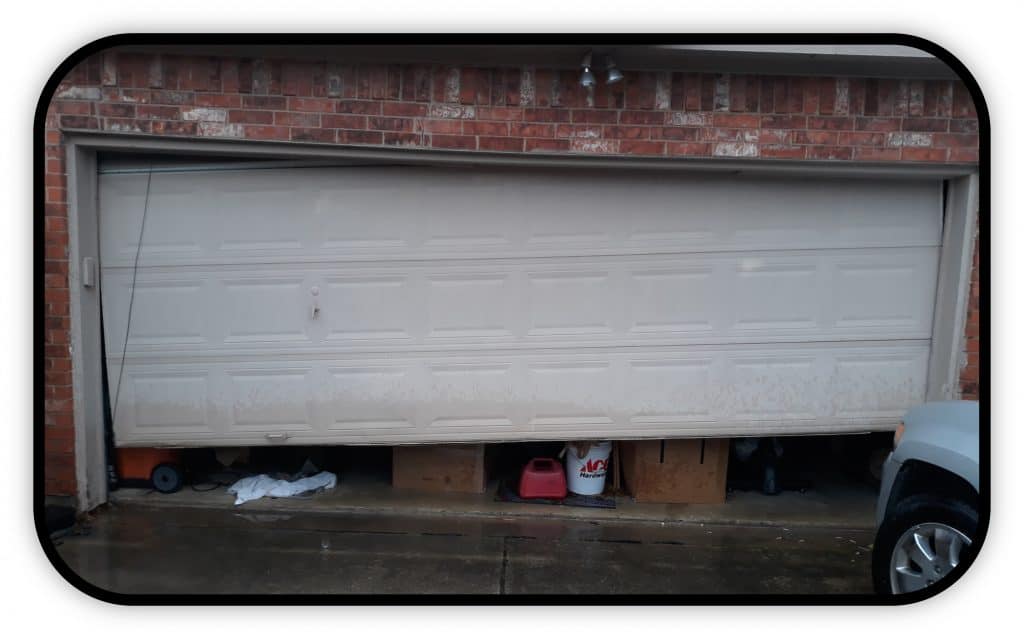 When a garage door has come off track it can cause uneven and partly-opened doors. It is best to stop using your garage door when it has come off track. Continuing to use an off-track garage door can result in more damage. Don't delay in getting your off-track garage door fixed.
Here are some reasons for a garage door coming off track:
Damage to Your Garage Door
Sometimes a garage door can come off track from a vehicle incident, such as driving into the garage door. Though a damaged garage door doesn't only occur through automotive accidents. Any damage to the top or bottom of any panel of a garage door can result in a malfunctioning door.
If you notice that your garage door looks to be uneven, you could have a broken spring. A broken spring will cause the weight of the garage door to shift to the side with the functional spring. This makes it very dangerous to continue to use. You should contact a garage door professional as soon as possible to prevent further damaging your garage door and for the safety of you and your family.
Loose Garage Door Parts
There are times your garage door needs maintenance. Loose garage door parts, such as bolts and nuts, can result in it becoming off-track. That is why is very important to get your garage door scheduled for regular maintenance as a preventive. When you have loose parts it can put stress on other parts of the garage door, which could majoring affect the function of your garage door.
No matter how quality your garage door rollers are, they will eventually experience wear 'n tear over time. Old, worn garage door rollers can become unsteady or stop rolling altogether. A garage door that is off track can be caused by one bad roller or even both of the rollers. If your garage door is having trouble opening or closing all the way, you may have worn-out rollers.
A1 Affordable Garage Door Repair is here to help get your garage door fixed. We service Dallas and surrouding areas including Rowlett, Mckinney, Grapvine and more.