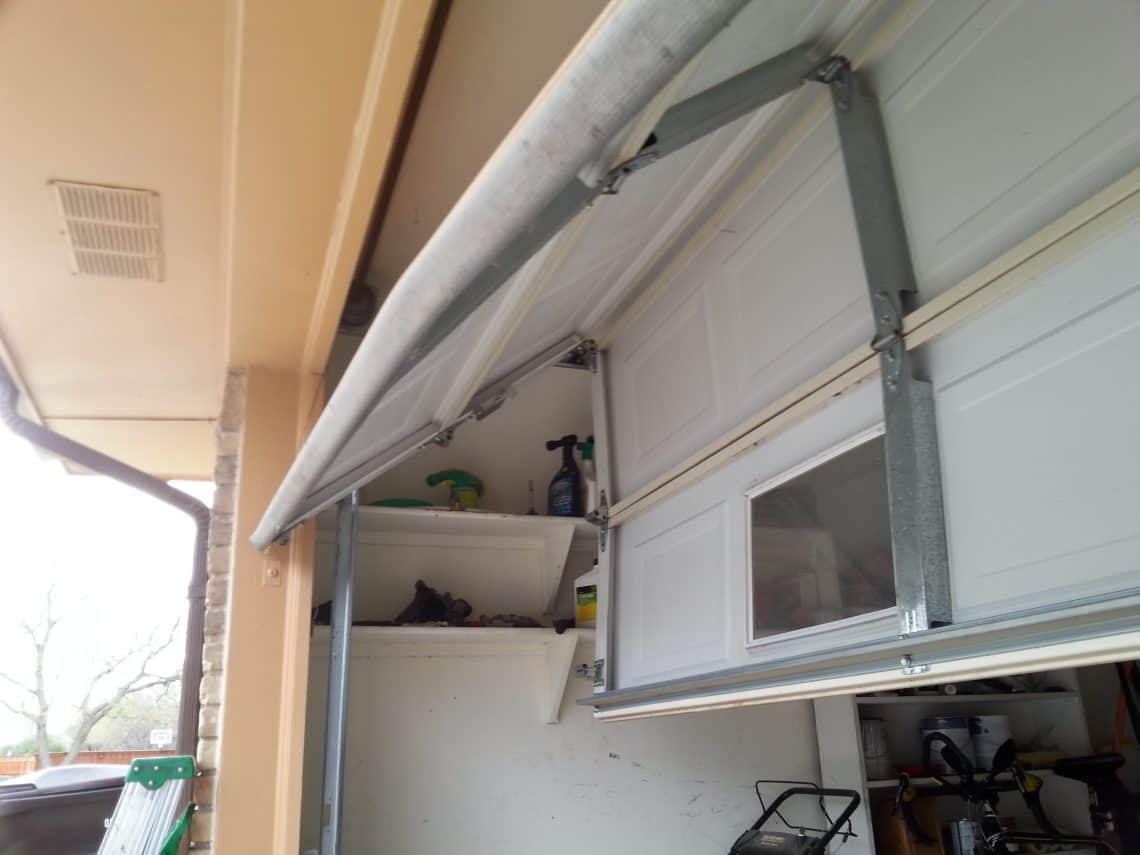 There are a few reasons why your garage door has come off track. To identify why your garage door is off track, you must first disengage the garage door from the opener by the rope cord hanging down from near your opener system. Disengaging your garage door from operation allows you to be able to manually lift your garage door.
Although some minor garage door repairs may seem easy, we recommend leaving any garage door repairs to the professional.
Here's are some possible reasons why your garage door is off track:
Tracks that are Damaged or Dented
When garage door tracks are damaged it could result in malfunctioning. A large dent on the tracks can make the garage door slip off. Some dents don't cause any problem with function, though major damage or dents can leave your garage door in pretty bad shape.
Loose Tracks
Loose tracks are a common cause of off-track garage doors. Garage door tracks can separate from the wall of the garage, which causes the garage door to malfunction. Sometimes it is an easy fix, by simply tightening bolts and fastening brackets.
Tracks or Rollers that are Misaligned
Sometimes with constant use or wear, garage doors can manage to come off track because of track alignment. Misalignment can be caused by the tracks or the rollers. It is important for the function of the garage door to have the tracks in perfect alignment.
Rollers that are Worn Out or Dirty
Rollers can become misaligned, but they can also not work properly when they have dirt and grime buildup or need more lubrication. If you want to lubricate the rollers yourself, just make sure that you use a silicone spray or even powdered graphite that will work.
Don't want to bother identifying why your garage door is off track? We can help at A1 Affordable Garage Doors Repair. Whatever is the reason for your off-track garage door, our garage door technicians can identify and address the problem promptly and efficiently. Get an appointment scheduled for your garage door today. We service Dallas and Surrounding areas including Mckinney, Grapvine, Rowlett and more.