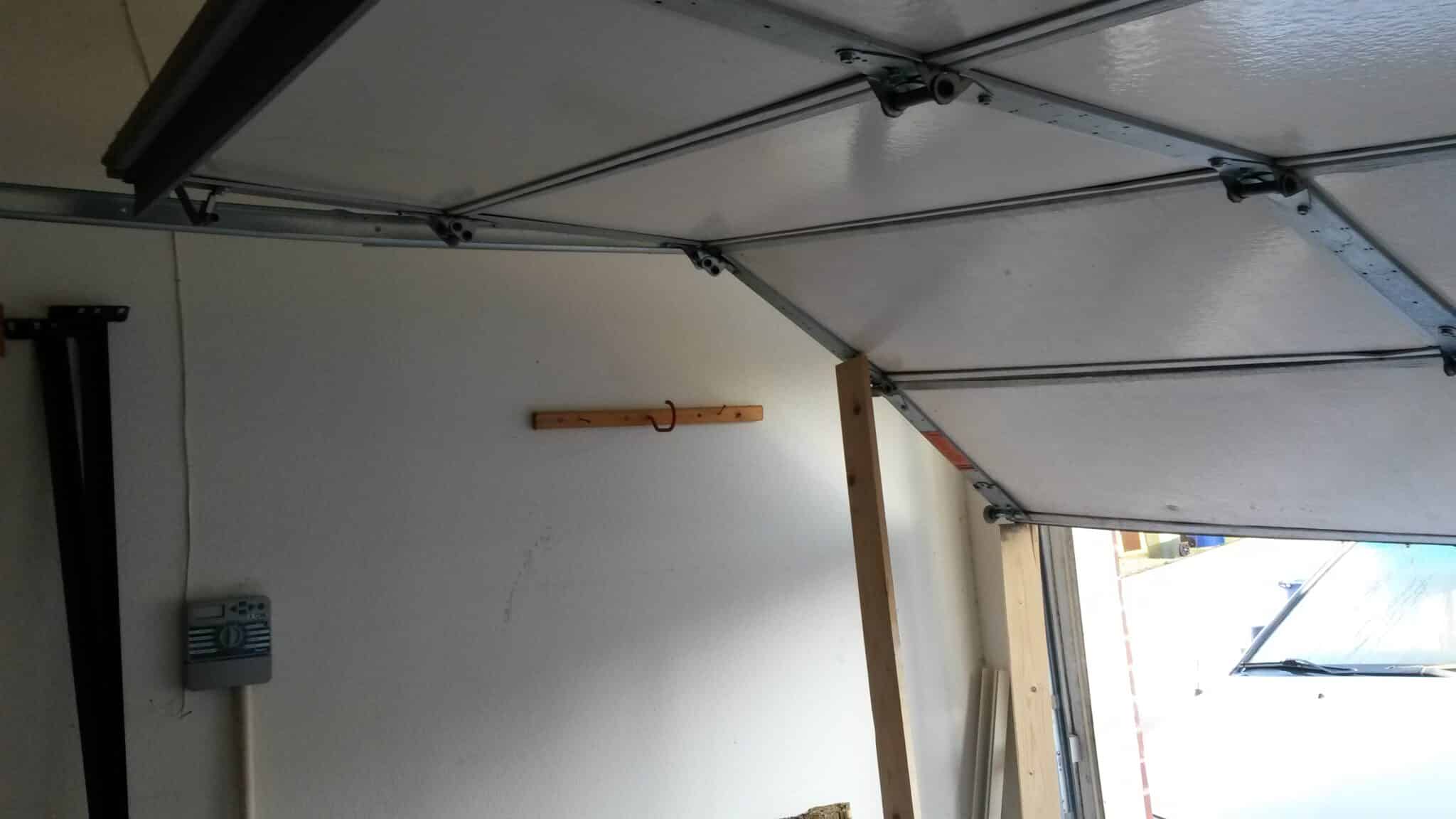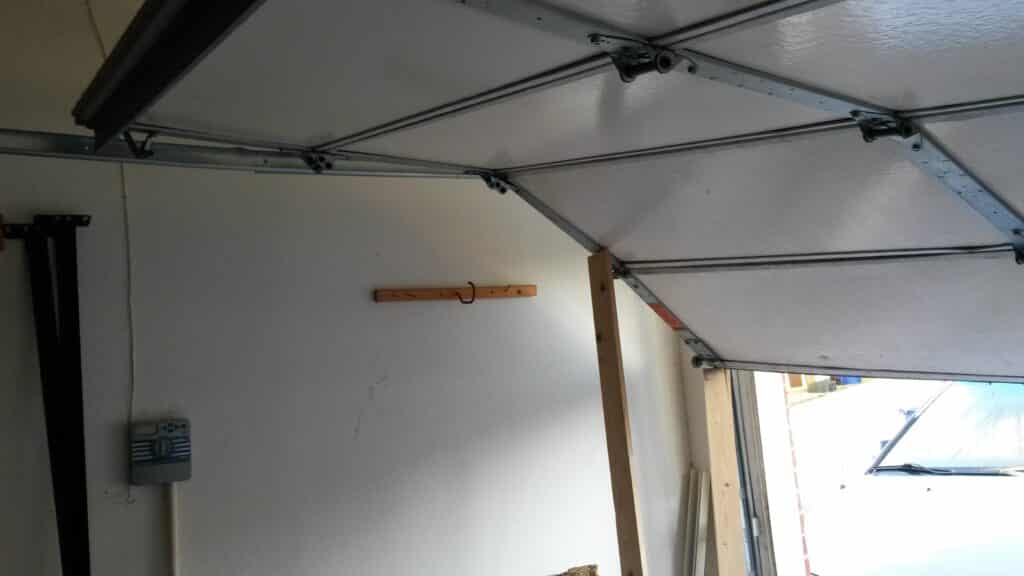 There are many reasons why your garage door can come off its rails or tracks. It can be extremely dangerous if this happens. Below is the most common reason for your garage door to come off its tracks.
Your vehicle:
The most common reason for a garage door to come off its tracks is due to the homeowner's vehicle. Your car can be moving slowly and still do quite a bit of damage to your door. When hit, the bottom section of the door takes the impact of the damage. Depending on how hard the garage door was hit, your whole door system may be damaged. This creates a very dangerous situation. A few rollers may have come off the tracks resulting in your garage door being held up only with the lift cables. Remember, your garage door can weigh 400 pounds or more. Do not attempt to repair it yourself but call a garage door professional to come and do the repairs.
Tracks that are bent or out of alignment:
As we mentioned earlier, your garage door can be up to 400 pounds and the horizontal tracks are bearing almost all of the door's weight. Horizontal tracks that are made from low gauge steel can cause the tracks to break or bend with the smallest impact. 14-gauge steel the best recommended steel for the tracks. Horizontal tracks that are old can bend and break due to wear and tear over the years.
Rollers are worn out:
The more the merrier when it comes to rollers. Request rollers with at least 10 ball bearings. Your garage door must be equipped with the right rollers for your garage door. Short stem rollers are used on single garage doors while the long stem is used on double garage doors. If one of your rollers breaks, good chance your garage door will still operate but it adds additional stress to the other rollers resulting in a possible bend to the horizontal tracks.
Broken Lift Cables:
A typical garage door will have two lift cables located on each side of the door.  If you have an older opener, the door may become out of line due to roller damage or an impact resulting in the cables not winding correctly around the drum.  Eventually, this will lead to unraveling and breakage under the stress.  Due to the weight of the garage door being to one side the results are the rollers coming off their tracks or possibly breaking. 
If you ever need a Garage door repair call the experts at A1 Affordable Garage Door Services. serving Dallas and surrounding areas like Melissa, Frisco, Flower Mound, and more!