A wooden garage door adds an extra level of visual appeal to the exterior of your house. The beauty of the wood is sophisticated and eye-catching, which makes it a popular choice. If you are wondering how to keep that rich wood color, there are few simple routine maintenances that you can follow.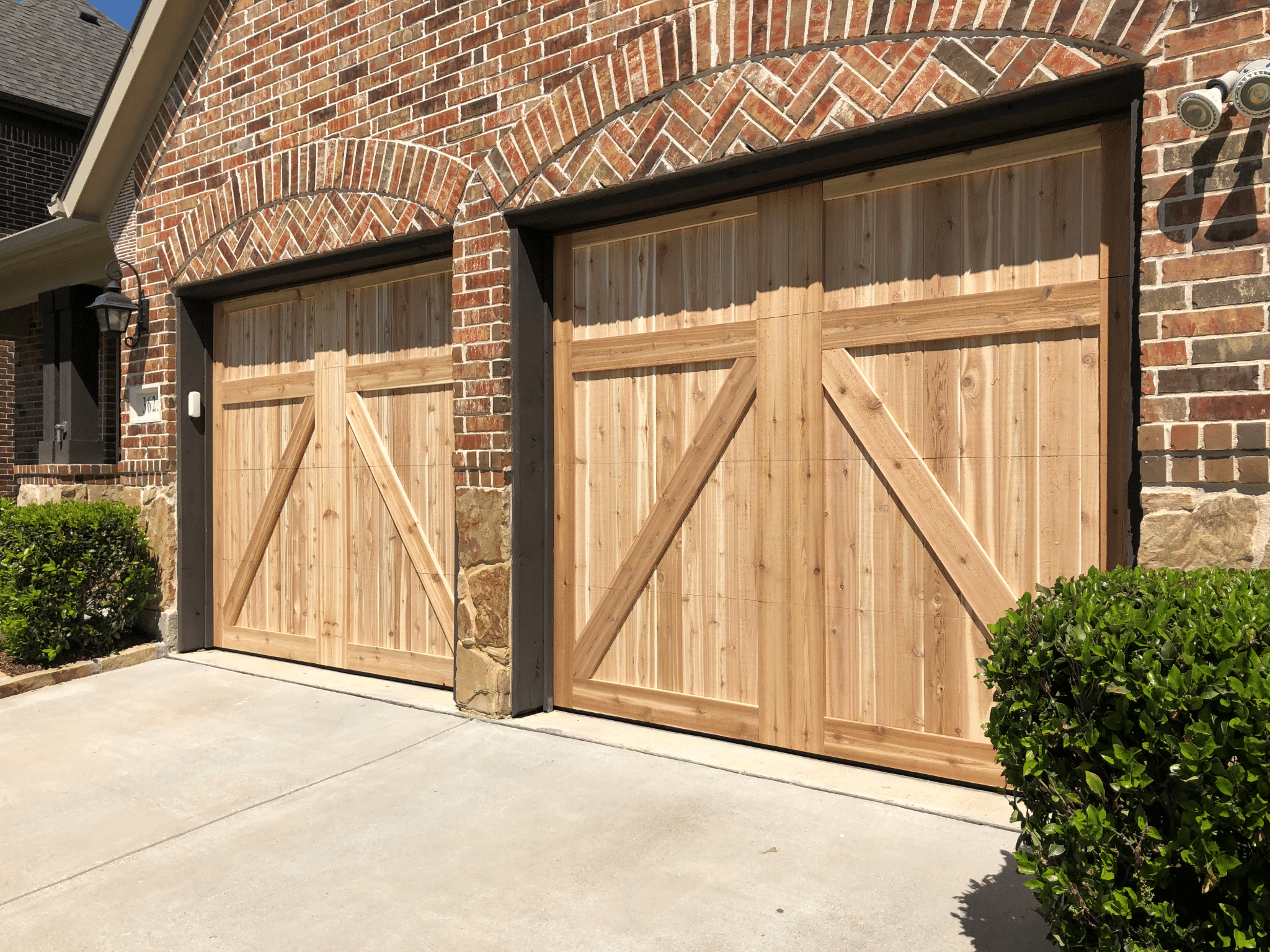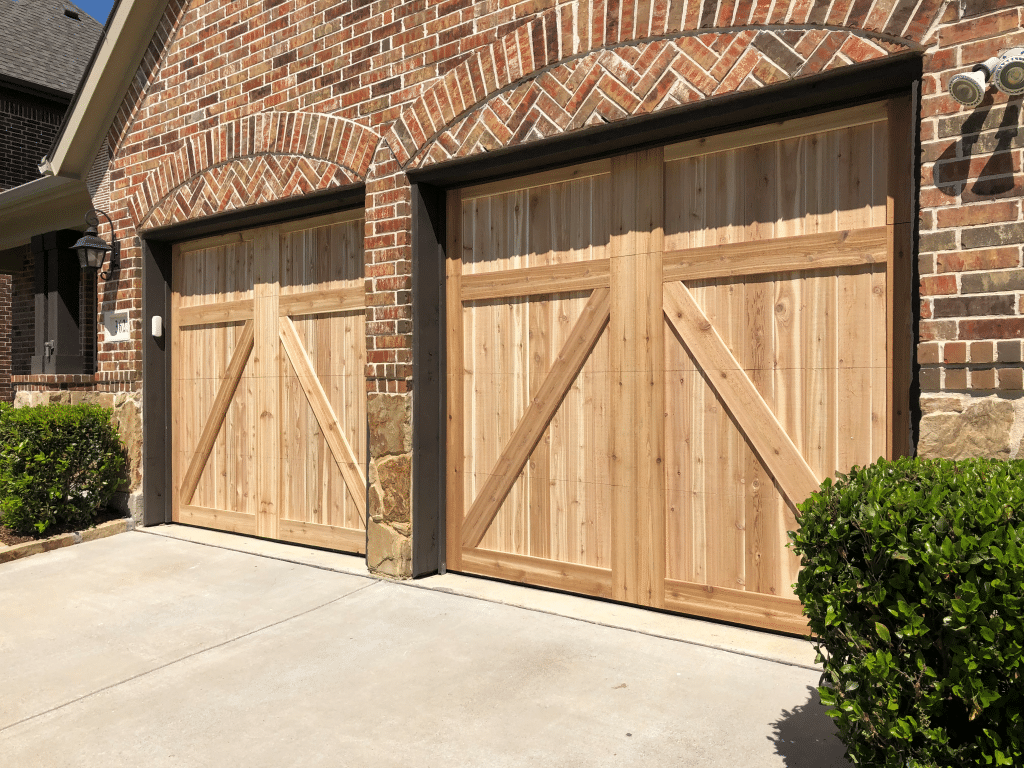 How To Care for Your Wooden Garage Door
Clean the Wood
Cleaning your wooden garage door accomplishes two benefits: It makes wooden garage doors look their best, and it makes any damage visible for the homeowner to address. The purpose is to clean the top layer of the wooden garage door (exterior and interior) without removing the finish. You will want to avoid any aggressive scrubbing.
To clean a wooden garage door, it does not require any expensive cleaners to get the job done. You can simply use a common household item—dish soap and water with a soft cloth or sponge (avoid any abrasive scrubbers). Dish soap works great because it is designed to break up oil, which helps to fight any grime and dirt.
If your garage door is due for a new finish, you can clean it, allow it to completely dry, then apply a quality finish.
Inspecting your wooden garage door is often done when you clean it, but you can do it more frequently to ensure the condition of the wood. You should look for things such as rot, chips, and cracks. Also, be sure to check for termites or any other damage from pests.
If you discover any damage to the wood, get the problem addressed soon to help preserve its quality. Have termites? Call a pest control. Have rot or cracks? Call a garage door professional.
Taking care of wooden garage doors can also require mechanical maintenance. The garage door parts need just as much care as the wood exterior. If your garage door is screeching when it is in motion, look into buying a silicone lubricant at your local hardware store. Be careful to not over-lubricate the parts, read the directions to ensure the proper application. Over oiling can cause more harm than good.
If your Wooden garage door needs repair or Mainteance Contact us at A1 Affordable Garage Doors Repairs. Serving Plano and Surroudning Areas like Frisco, Mckinney, Melissa and more!