Just like any home maintenance, garage doors can break and need major repairs that cost big bucks. Unfortunately, garage door issues happen, such as broken springs, snapped cables, jammed doors, or bent tracks. There are small things you can do to avoid big garage door repairs. It is the little things that can count the most. Being smart now can save you later! Here are five ways to maintain your garage door.
Do you have a garage door maintenance checklist? Listed below are the 5 Smart Tips to Avoid When Making Garage Door Repairs at your home.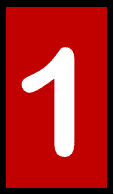 Seek quality garage door parts
It is tempting to buy cheap parts for your garage door to save you money, but the money you save could end up costing you more later. For optical function for your garage door, you should buy the best quality parts.
Also, it is important to make sure the part is the right match for your garage door. Every garage door is not the same, they vary in type, weight, and size, so the parts vary among each garage manufacturer.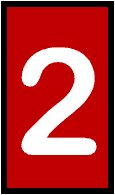 Have a regular garage door maintenance schedule
Annual garage door maintenance is a smart preventive measure that can be effective in the long run. Many people believe it can benefit your garage door, but think it is more of a waste of money.
When you regularly schedule appointments for your garage door maintenance, it keeps your garage in good condition. Never doubt the effectiveness of regularly lubricated and adjusted garage doors.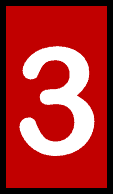 Don't fix a Garage Door Issue(s) yourself!
Although garage door repairs may look like a simple process, they are not as easy as it looks. It can be quite dangerous if it is done incorrectly.
Garage doors weigh a lot and have great pressure in the springs and cables, which can cause lots of damage to anything in its path. People, pets, children or even cars! For your safety it is best to leave DIY repairs to professionals who are trained and experience.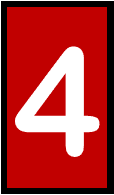 Pay attention to the little details
There are times that your garage door will send out signs that something is wrong. Some signs are as small as the way it sounds when you open or close it. Or it looks like it isn't opening or closing as it normally does. Maybe a little sideways. Hinges may be torn or falling out.
If you sense that something isn't right with your garage door don't hesitate to reach out to the professionals!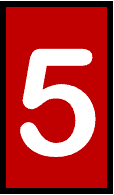 Don't delay Fixing minor garage door repairs
Life gets busy and sometimes that busyness can keep you from getting minor things repaired. When you fix the problem as soon as possible it saves you from bigger issues. Some minor repairs include rusty rollers, frayed garage door cables or the center stile in the top section pulls loose.
The moment you notice an issue Call an A1 Affordable Garage Door Repair professional to schedule an on-time appointment for the repair. Best to fix the problem now and not later. These are warning signs, if you listen to them it may save you hundreds of dollars now rather than later!
We Serve Most of the Dallas area including Lucas, Allen, Lavon Tx. If you need emergency service our service technicians and ready when you call!
Don't forget to check your garage door openers too! They move the largest moving wall in your home anywhere from 2-4 times a day!
Do you have 5 Smart Tips to Avoid When Making Garage Door Repairs? Let me know what your tips are so we can share them with our homeowners!
"In addition to making my garage door and the opener work successfully, I have had my car for 5-6 years and could not figure out how to program the cars to the garage door opener. The technician accomplished this within seconds – I was amazed! :-)"
Joan E., Plano, TX 7-24-20