Is there power on in the rest of the residence?
Is the garage door opener plugged into the electrical outlet in the ceiling?
Check the breaker switch to make sure there is power going to the outlet.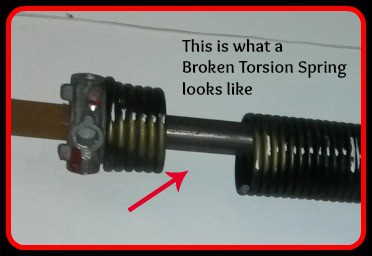 Is the torsion spring above the garage door broken?
Look above your garage door, the big coil (called a torsion spring) above the door may have a separation or gap. Call a professional.
**DO NOT ATTEMPT TO FIX A BROKEN SPRING YOURSELF.
EXTREMELY DANGEROUS. COULD CAUSE SERIOUS BODILY INJURY OR DEATH!**