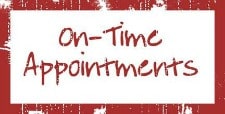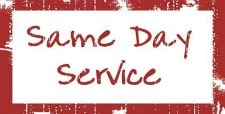 Keep Your Garage Door Working Efficiently
Many homeowners take pride in a beautiful home. A garage door can impact the attractiveness of a home, especially if it has become worn down or inefficient. This can also impact your safety and the safety of your family. Finding the right company is extremely important when repairing the garage door or opener. You found the right garage door repair service company with professional, courteous technicians, Free Estimates and on-time appointments!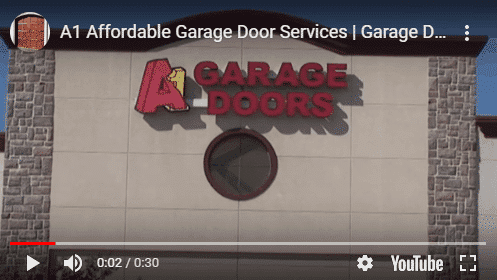 "Click here for our Monthly Internet Specials"


At A1 Affordable Garage Door Services, we take pride in our commitment to customer satisfaction. Bonded and insured, professionally trained uniformed service technicians arrive in a company truck. With the hectic pace in which most of us live, we understand how valuable your time is. That's why we offer same-day garage door service for repairs and on-time appointments.
Some factors to consider when determining your need for garage door repair service in Southlake.
A garage door that is worn-down, noisy or not operating efficiently can easily become hazardous. We know how important the issue of safety is.
Contacting A1 to inspect your garage door, we can determine what kind of repair or garage door service you may need – and take care of it right away.
Many people don't realize the importance of scheduling an annual garage door inspection to keep your garage door operating at its peak performance everyday.
"I called A1 Affordable Garage Door Services because our house is now 14 yrs old and the garage doors are very noisy. The service tech explained what was needed and also noticed that one of the doors had a split and didn't have a supporting strut like the other one. He installed one right away and didn't have to make a second house call. We were very happy with the technician who was professional, knowledgeable and friendly. The doors are very quiet and are smoother than when we built the house and first moved in."
Angela A., Southlake, Texas
Garage Door Repair Services for Southlake TX: Affordable and Professional Service
The world's largest manufacturer of garage door openers today is LiftMaster® and A1 Affordable Garage Door Services is proud to be an authorized LiftMaster® dealer. Produced with precision, each drive system opener is durable and quiet. Whether it's a chaindrive, screwdrive, beltdrive or wall mount type garage door opener, it will be installed professionally.
We also carry a wide selection of Amarr garage doors to suit your needs. Traditional raised short panel wood-grain design made from steel are available in several different colors. To enhance your garage door design, you can also have the option of adding windows, Decraglass®, and DecraTrim®, which are available in many different styles.
Custom-made cedar wood garage doors are available. All hand-crafted custom cedar wood garage doors are made in Texas. The utmost care is taken to ensure the highest degree of quality. Each garage door is made with hardy cedar wood – making your garage door strong and yet very beautiful.
Whatever you choose, you can be confident that A1 Affordable Garage Door Services will be focused on customer satisfaction and the highest degree of professionalism.
"I feel you are a quality organization – keep up the good work!"
John K, Southlake, TX