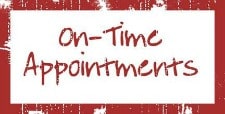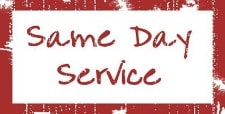 Offers Quality In Home Garage Door Repair
Free Over the Phone Estimates – Call 972-877-5774 Now
Reliable garage door repair company now serving Rockwall, Texas. Our technicians at A1 Affordable Garage Door Repair Services are highly trained and are the best professionals at garage door repair in the business. Al Affordable Garage Door Repair Services serving Rockwall have both insured and bonded garage door technicians. We are the BEST!
Our technicians are both prompt and courteous and are ready to serve you. Our goal at A1 Affordable Garage Door Repair Services when it comes to your garage door is to repair it better than new.
In Rockwall and surrounding cities, same day service is offered for your garage door. Same day service includes broken garage door openers, broken springs on your garage door, and broken cables.
A1 Affordable Garage Door Repair Rockwall also provides you the customers with replacement appointments and on-time repair
Professional service is our goal to you the customer. Al Affordable Garage Door Repair Services serving Rockwall will provide service in a timely fashion. From the time you call and schedule a repair appointment to the time our service technician has completed the work and leaves your beautiful home in Rockwall you will be treated with respect and professionalism. Call today and schedule an appointment to get your Garage Door Repaired in Rockwall!
Call Now to get your Garage Door Repaired Today!


Garage Door Repair Specialists –Rockwall, TX
In Rockwall, our garage door specialists are knowledgeable and are ready to help provide you with a garage door that has an updated look. This will improve the appearance of your home which in return we add curb appeal. Call us today at A1 Affordable Garage Door Repair Services for our very affordable garage doors!
No pressure – We are a no-pressure garage door specialist in Rockwall – Our garage door specialist in Rockwall makes shopping for your new garage an enjoyable and educational experience. You will be able to pick out a door that includes your own personal style without leaving the comfort of your home. Yes, you can pick out your garage door in your Rockwall home or you can take a short trip to Plano where our showroom is located.
We have a large selection of garage doors along with an assortment of special features. A1 Affordable Garage Door Repair Services in Rockwall makes shopping for your garage door an easy and fun event.
Our highly trained and knowledgeable technicians are trained in garage doors and how they operate. They are ready and prepared to answer your questions concerning the safety and maintenance of your garage door.
Your garage door is the largest moving wall in your home and it can be dangerous if not cared for and not operated safely.
At A1 Affordable Garage Door Repair Services in Rockwall our customers are important to us. Our goal is to help you and your family with operating techniques. First, how to perform maintenance properly on your garage door. Second, how to realign the opener sensors. Third, how to perform maintenance on your garage door opener before a repair is needed.
Garage Door Openers
Authorized LiftMaster Dealer – LiftMaster® manufactures a variety of drive systems to meet your specific garage door needs. When it comes to customer satisfaction and better opener for durability, noise, speed, and reliability, LiftMaster is the brand. Back by the largest worldwide manufacturer of garage doors openers, whether you choose the chain drive opener or the belt opener, it is produced with precision.
Need an old garage door opener replaced. No problem. Or just need the opener repaired. We can do that too! Our technicians are available and ready to solve your garage door opener issue in your Rockwall home. Pick up the phone and give us a call today at A1 Affordable Garage Door Repair Services in Rockwall.
28 minutes from Rockwall is the location of our Plano Showroom. See the google map below for directions to our showroom.
What to do in Rockwall, Texas
Rockwall is a thriving community located on the eastern shore of Lake Ray Hubbard. Downtown Rockwall is full of historic buildings, charming stores and excellent restaurants. Rockwall is known as the Live Music Capital of Texas. The waterfront Harbor District host live music events 5 months out of the year. Lake Ray Hubbard is one of the best places to fish in the Dallas area. Sailing and kayaking are also popular things to do the lake. Rockwall Farmers Market features fresh peaches, honey from Texas bees and grass- fed beef during the summer months.
Rockwall, Texas ranks in the top 4 of Money's Best Places to Live in the United States.
Rockwall is home to the beautiful Buffalo Creek Golf course, Rockwall Community Playhouse, The Harbor and several parks.