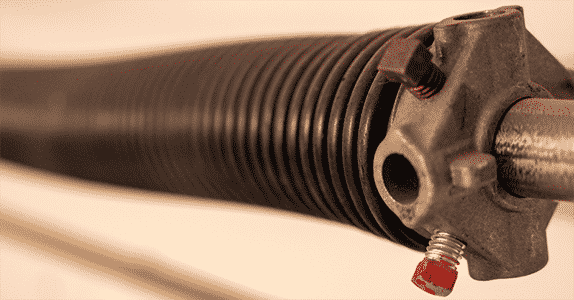 Which Garage Door Springs are the Best: Torsion or Extension?
There are a variety of types of garage door springs, though the two most common types are torsion and extension springs. But what are the difference between them? How do you choose which one is the best pick for you? In the event of needing to replace your garage door springs, there are a few factors to consider. Let's take a look at the two types: Torsion and Extension.
Torsion Springs
Torsion springs use torque to lift garage doors. They are attached above the opening of the garage. When under force, the torsion spring coil and twist. The great thing about torsion springs is that they come in an assortment of sizes and lengths, which means you can find the best fit after calculating specific details of your garage door (weight, height, etc.).
Extension Springs
Extension springs are the most commonly used garage door springs for residential homeowners. They are located above the garage on upper tracks on both sides. Instead of using torque like torsion springs, extension springs stretch and extend while using a counterbalance to support the weight of the garage door. The more force applied, the more the extension spring extends. Safety cables must be used with extension springs to prevent the springs from projecting if anything were to ever break.
How to Choose What Springs to Get for Garage?
Extension springs are the most common for a residential garage door because they are effective. They are cheaper than torsion springs but are also more dangerous since more parts are exposed. Torsion springs support more weight than extension springs and are known to last much longer too. They are more expensive than extensions, though many people prefer them for their safety and durability.
If you are looking to replace your garage door springs, contact A1 Affordable Garage Door Repair today to further discuss your best options and schedule an appointment to get our garage up and working again. We service most of the Dallas and surrounding areas including Murphy Texas.