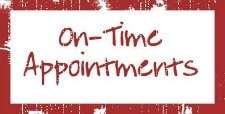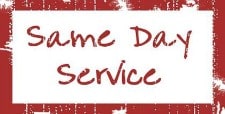 **During COVID-19 we are No longer offering Free Estimates for your safety as well as our service technicians. Thank you for understanding.
COVID-19 Current Information on How We Are Helping Our Customers
"Click here for our Monthly Garage Door Repair Specials"
On-Time Garage Door Repair Appointments in Aubrey Tx

Can be critical when a garage door falls off the tracks and is hanging over your car or you forgot to make sure the garage door was all the way open before you backed your car into it. It's very scary when that happens. We hope you never have to experience that scary moment but if you do, you can rely on A1 Affordable Garage Door Services to be there quickly or set an appointment to meet your needs. As a matter of fact, your neighbors called us when it happened to them.

Serving these Aubrey TX neighborhoods
The Woodlands, Aubrey
Hidden Oaks, Aubrey
Quail Run, Aubrey
Glen Oaks of Aubrey
High Meadow Village of The Meadows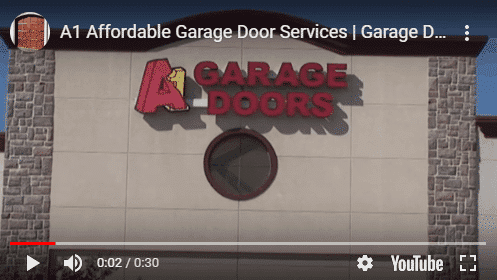 Emergency 24 Hour Garage Door Repair Service in Aubrey TX
When your garage door spring snapped or breaks we will give you peace of mind knowing that one of our experienced Service Technicians will arrive at your home in Aubrey to help you out of a sticky situation even if it's at 10:00 pm at night because a broken garage door or garage door off track never breaks Monday – Friday between 8:00 am and 5:00 pm!
Fixing the Garage Door Or Garage Door Opener

When you call A1 Affordable Garage Door Services our garage door repair Aubrey specialists will be happy to set an appointment for you at No Charge! Our service technicians also cover the Prosper area to fix your garage door. P.S. Saturday is a normal business day for our garage door service technicians.
"They were personable, funny and efficient. Call them first, don't waste time on others. Great Company!
Todd H., Lantana, TX 7-14-20
Affordable Garage Door Repair Aubrey TX
Is it important for your family to have:
A service technician show up when they are scheduled to?
A 24/7 live garage door specialist helping you troubleshoot your garage door problem?
A Garage Door Service Company that follows the "Code of Conduct" in the industry?
A Garage Door Service Company that Guarantees your satisfaction?
If you answered Yes to any one of the questions above than call us now

A1 Affordable Garage Door Services offers repairs and replacement of garage doors and openers in many cities including Little Elm, Dallas, Lantana and Grapevine.
A1 Garage Door showroom is approximately 45 minutes from Aubrey, TX. Below is a google map to our Plano showroom. We are your local garage door repair and automatic gate operator repair company.
How Hot or Cold is your Garage in the Summer/Winter?
If you have a very hot or cold garage during the winter or summer months. A1 Affordable Garage Door Services carries a DIY Insulation kit that will cool your garage down quickly. If you have a room above the garage this DIY insulation is for you. Easy to install in about an hour. Learn more about how it can help you
City of Aubrey
If your a horse lover Aubrey may be the place for you! In the early years Aubrey became known for the peanut farms that surrounded the town. By 2009 horse ranches surrounded Aubrey. Around that time new houses were constructed in Aubrey, replacing the grounds of the old peanut farms.
To learn more about this small progressive town click on the City of Aubrey link.