The 85503 Beltdrive Wi-Fi Garage Door Opener is the first opener with Streaming Video. Offers a 2 way radio so you can talk with the person in the garage live. LiftMaster myQ-connected Smart Garage Openers work with Key by Amazon In-Garage Delivery to provide Amazon Prime members with a secure, convenient place for all their package deliveries. No more "Porch Pirates" stealing your packages off the front porch.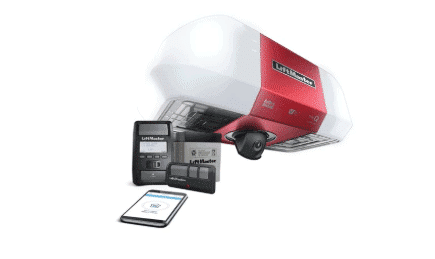 Key Features on Garage Door Opener
Integrated Smart Camera – View live streaming video
MyQ Connected – Send live-alert notifications when motion is detected
Power outage – performance
Watch The 85503 Belt Drive Opener Demonstration by clicking on the picture below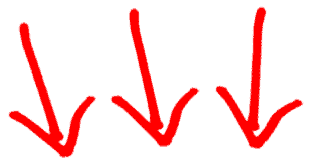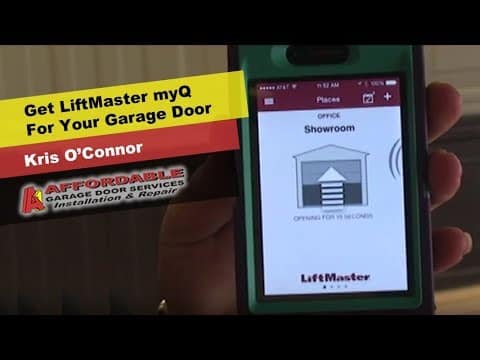 Secure Garage Door Opener
Secure view video camera – Begins recording 1080P HD Video when motion is detected – even at night and allows for 2-way audio
Timer-to-Close – Can be programmed to close the door after a set amount of time – 1 min, 3 min, 5 min or custom
Security+ 2.0 – Safeguards garage access by sending a new code with every click.
Posilock – Electronically protects against forced openings
Alert-2-Close – Signals when a door is being closed by myQ
Motion detector – Lights the way automatically
The Protector System – Invisible light beam auto-reverses the door if there is an obstruction
Quiet & Reliable Garage Door Opener
Belt Drive System and Quiet DC Motor – Provide smooth operation and long-lasting service
Soft start/stop – for smooth operation
Integrated Battery Backup – Ensures garage access even when the power's out
SMART Garage Door Opener
Built-in Wi-Fi – for the easiest way to connect the garage
MyQ Mobile App – Let's users close from anywhere, open for anyone, and get alerts
WARRANTY
Lifetime warranty on Motor and Belt
5 year warranty on Parts
1 year warranty on Battery backup, Camera, and Accessories
Included 85503 beltdrive accessories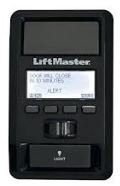 SMART Control Panel
Model 880LMW – LCD Display enables simple programming and adjustment of settings
3-Button Remote Control
Operates up to 3 openers or myQ Light Accessories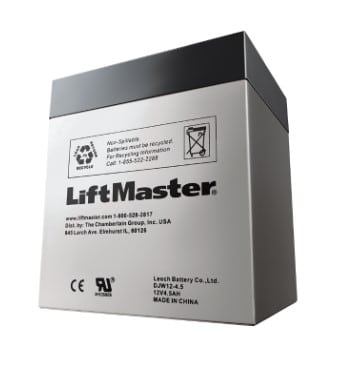 Integrated Battery Backup
Powers up the opener when the power's out.
Powerful Add-on Garage Door Opener Accessories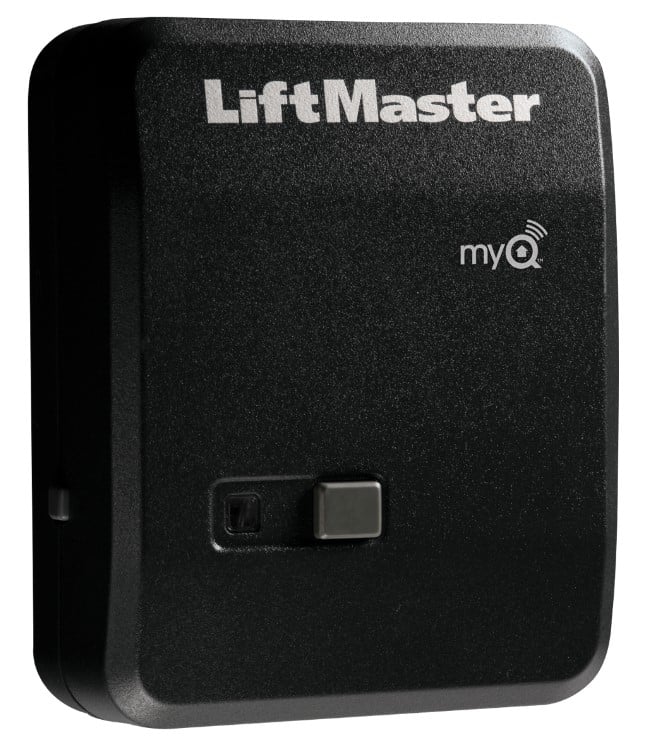 Remote Light Control
Plug in any lamp to this device to control it with a smartphone or garage remote.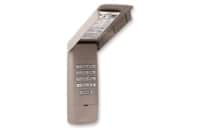 Wireless Keyless Entry
Provides convenient, secure access from outside the garage with a 4-digit PIN.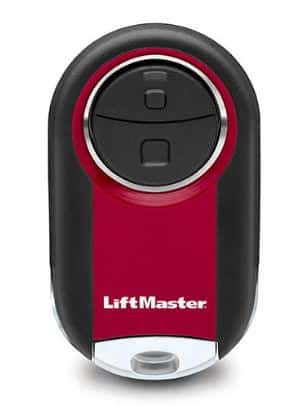 Mini Universal Remote Control
Compact and portable to provide quick, easy garage access.
Safety and Security
Integrated HD Camera streams 1080P video straight to your smartphone
Night-vision and a glare-resistant lens automatically adjusts to the light when your garage is opened
Alert-2-Close/Unattended Close Operation
Motion Detection Feature on Control Panel
Ventilation/Pet Opening
Down Safety Reverse
Integrated Battery
Safety Beam Obstruction Turns Lights On
Maintenance Alert System
Garage Door Opener Capacity up to 40 Remote Controls, 4 Wireless Keyless Entry Systems and 16 myQ Devices
Lighting
Max 2 100-Watt Lightbulbs
Adjustable Time
Enhanced CFL (Compact Fluorescent) Compatible, MAX 26 Watts
Disabled in Battery Backup Mode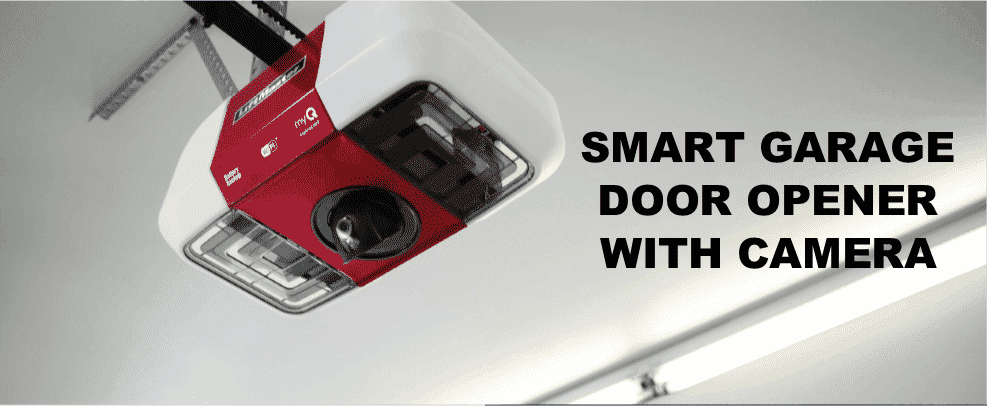 Standard Specs.
Security 2.0
Radio Controls – operating range ~200′
Operating temperature – -40F to 150F
3-Button Remote Control – 893MAX
-Remote Control: 310, 315 and 390 mhz Tri-Band**
-Garage Door Opener : Frequency Agile on 310, 315 and 390MHz
-Anti-Burglary Coding
**Tri-band on Se