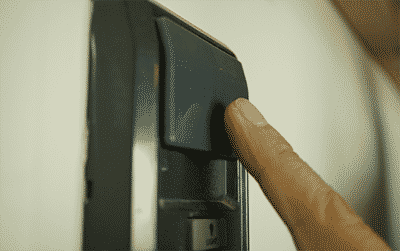 Having a problem with our garage door? Trying to figure out how your garage door works to best address your issue? We have listed the basic parts of a garage door so that you can have a better understanding of how it operates. For the health of your garage door, any problems with your garage door should be addressed as soon as possible.
The Door of the Garage Door
Garage doors fold up above your garage door opening by rolling on your garage door tracks. Garage doors are made with panels or sections to allow the door to bend along the curve of the tracks. Each panel is designed to seal tightly when the door is closed, which gives a nice appearance on the outside. When the door is opening those panels fold smoothly to temporarily store the door above in a safe position. If the garage door panels are sticking or jerking, they may need to be replaced or repaired.
The Tracks of the Garage Door
Garage door parts work with the help of the tracks. The tracks are straight and sturdy along the edge of the garage door and curved above. Without the tracks, the remaining parts would not be able to do anything.
The Parts of the Track
Rollers are guided securely by the hanger tracks. They run against the wall and ceiling when the door is in motion. Brackets are stable on the lower corner of the door which holds the rollers. They are attached with cables. The cables allow the door to open and close. The cable drum is located at the top of the garage door. Its job is to wind the cable when the door is opening and unwind when it is closing. Either torsion springs or extension springs, depending on what type you have, are attached to the cable drum. There is a problem if the hanger track is bent, the brackets are not stable, the roller is not rolling smoothly, the cable looks frayed, and if the springs are off track or worn out. Get an appointment with a professional garage door technician to get your garage part back to functioning properly.  Contact A1 Affordable garage door repair today serving most Dallas and surrounding areas including Princeton.